Volume XII, No. 1
January - March 2005
Three Life Perspectives: A Lecture About Anger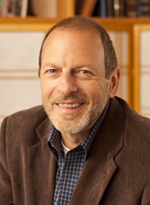 In this yearís first issue of CCF I would like to make an appeal to pastors and church leaders. I know that anger is not widely seen as the most acutely critical problem within the church per seí. Certainly we know that anger is a daily reality. But, perhaps we have reasoned that an occasional display of anger isn't going to sink the boat so long as it's kept within limits. What concerns me is that our concept of allowable limits is devolving from the same slow cultural desensitization that has produced youths who are capable of committing homicide for sport, as we in Tacoma have recently witnessed.
Few understand how pervasive anger is in our society, and how central it is, unfortunately, to our western way of living. Anger is a proverbial
angel of light
, evidenced in a thousand subtleties throughout the day. It is cloaked in terms like
fairness, individualism, independence, empowerment, achievement, acquisition, immortality, gratification, procrastination, disorganization, depression, anxiety, disappointment, distractibility, amusement
and
impatience
. It exists in our eating habits, exercise habits, pursuit of goals, communication styles, love languages, choice of friends, the way we spend our money and our private time.
Hidden within these culturally acceptable venues, anger characterizes what we have come to accept as
life in western civilization
. And, for the most part, we have learned to build upon it, medicate it or ignore it. Anger, as such, is generally seen as a fact of life rather than a problem that can actually be addressed. However, angerís banal disguise harbors a silent cancer. In our disregard for it we are participating in the eventual and imminent demise of our families and the demoralization of our society, while forestalling Godís plan of reconciliation.
Over the past ten years I have developed a
purpose-oriented approach
to what I believe is a biblical and most effective way to understanding anger. This approach,
Three Life Perspectives
, is designed to serve as the foundation for all other anger management material, as well as programs dealing with emotional problems, addictions and many other counseling-related topics. I already teach this approach on a daily basis to all of my clients, because it is critical to any and every life issue. My desire is to get this important information to larger groups of people. So, I have condensed the work of numerous sessions into a lecture format that can be presented easily in a short evening or morning.
In
Three Life Perspectives
I explain that anger is a problem we all face in some form or another, simply by virtue of the fact that we are mortals in pursuit of immortality. Mixed up in the synergy of this pursuit is the essence of what we call anger. There are three basic perspectives through which we pursue immortality. As we unknowingly vacillate between these three perspectives, we experience mood fluctuations and behave accordingly. The impetus of this dynamic is our belief system, which is more complex than one might think. Simply put, it is the battle within our members that the Apostle Paul speaks of. The key to victory lies in part in our recognizing the
enemy
in all if its subtle forms. That is the focus of
Three Life Perspectives
.
Three Life Perspectives
is suitable for age groups from high school upward. It is pertinent to, and complements, many programs for pastors and lay ministers, married couples and singles. It is particularly helpful to those who struggle with or counsel addictions, marital problems, vocational choices, discouragement, anxiety and overwhelm, procrastination, over spending, mood swings, low self esteem, parenting issues and a number of other common challenges.
COPYRIGHT©DANIEL PRYOR 2005
To learn more about Daniel Pryor MA, please
visit his website.
View complete list of archived issues >>