Volume VIII, No. 2
April - October 2006
The Interface of Anger, Anxiety and Addiction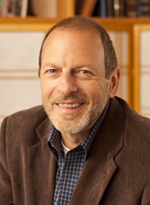 The pull toward addiction is inversely proportional to the perceived size of one's physiological and emotional world. Those who have heard me speak on "Life Perspectives" understand that our
retreat
in life from the larger "Eternal Perspective" through the anxiety-ridden "External Perspective " and eventual to the immediate gratification of the "Somatic Perspective" is an anger* behavior. Anger is of course fear, as is addiction. That's what ties anger and addiction together. That is the general idea. Let us look at the process.
When an army retreats it gives up territory; the geographic domain of its control is decreased. When an individual retreats, through the various
life perspectives
, he or she gives up psychological and emotional territory; the psychological and emotional domain of his or her control becomes smaller.
This loss of psychological and emotional territory is the root of all anxiety and depression. Anxiety and depression are both expressions of fear, thus, anger. So, not surprisingly, they are always found in the process of addiction. In fact, they are found at the starting point of any addiction cycle. They increase in magnitude with every revolution of the cycle and actually drive the cycle itself. From anxiety one is driven to boredom, then to fantasy. Fantasy is eventually acted out creating more anxiety or depression, all of which intensifies the dynamic of the cycle.
A client told me that though counselors he had seen before had all helped him find a name for his condition, none had been able to prescribe a practical path of cure. I think we can do much better. So, practically speaking, what is the actual substance of anxiety and depression? Anxiety and depression is essentially unfinished business - past, present and future DOs and DON'Ts - or what I often refer to as your In Box. What can be done about it? Another way of asking the same question is: how can one enlarge his or her psychological world?
It should be obvious by now that the simple key to enlarging one's psychological world is to take back surrendered territory: the yard that isn't cut, the house that isn't painted, the ditch that isn't dug, the resume that isn't finished, the bills that aren't paid, the job that isn't secured, the prayer that isn't prayed, the devotion that isn't held, the worship that isn't offered, the book that isn't read, the promise that isn't kept, the phone call that hasn't been made, and so on. These are the substance of lost territory. They are indeed chunks of character and bits of self that are surrendered daily. Then, as the psychological world becomes smaller, fear, anger, anxiety and depression increase, effectuating the need for further retreat and greater distraction or gratification. Eventually, you find yourself in the cycle of addiction.
I deal with anxiety and depression just like every other human being. And, like every other human, I have to stay on top of the In Box or the unfinished work of life in general. Here is a simple rule that will keep you from getting overwhelmed with anxiety and depression, and keep you free of addictive behaviors.
At the first hint of anxiety or depression consider your surrendered territory, and do the obvious thing to regain it.
COPYRIGHT©DANIEL PRYOR 2006
To learn more about Daniel Pryor MA, please
visit his website.
View complete list of archived issues >>