Anxiety and Depression (Part I)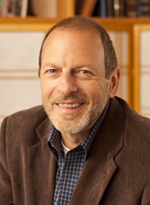 "Where can I go from your spirit? Even if I make my bed in hell, you are there... Or, if I say, 'Surely the darkness will cover me,'' darkness and light are just the same to you."
- Paraphrase from Psalms 139.
Anxiety and depression result largely from a particular way of looking at life experiences, events and situations. In other words, it isn't the experience or event that brings on emotion, but rather one's view of or belief about how an experience, event or situation affects one's welfare or security. Follow this logic a bit further and you can see how easy it would be to set ourselves up for anxiety or depression just by adopting unrealistic ideology about the amount of welfare and security we are entitled to. Thus, we feel anxious and fearful because life is not what we have taught ourselves to expect. Where ever anxiety and depression are found they can be associated with either a perception of being faced with insurmountable circumstances or holding unrealistic expectations, which is another way of saying the same thing. Is it a necessary condition of peace that we have control over circumstances and resources in life? *
Recently at dinner with friends, we sat around a well set table and enjoyed fish, meat, salads, breads, grilled vegetables and great wine. At the table were two house guests, two young women from Africa, the Sudan, I believe. They also were enjoying the meal immensely, but they were not indulging in the grand variety of foods. Instead they were more comfortable with boiled potato and fresh greens, without dressing. I think in many American homes a meal of boiled potatoes and fresh greens without dressing would seem like a sort of punishment. Notice that I said it would
seem
. To use the example, the message of personal value and assurance one might draw from what is or is not on the dinner table is entirely in one's mind.
We in the west have been indoctrinated with some misconceptions about what we like to think of as needs and
inalienable rights
, which to do without means to suffer. We believe we need, deserve and must have that higher paying job; need, deserve and must have the new car, the boat, the larger house or time share vacation option. We believe life should be fair,"that we should all get the same thing and that the positives should outnumber the negatives. We believe we should all get a turn at winning the lottery, or getting a lucky break or being the center of attention. We believe that laws should be passed, wages adjusted and the system generally weighted to give us all an equal shot at keeping up with the Joneses.
But we have painted ourselves into a philosophic corner. For we look about and see children born deformed. We see elderly people dying without friends and without adequate care. We see countries around the world that have never known peace. We see people starving and dying of diseases that often times could be cured, if the right someone would only care enough. We cannot simply ignore the pain of others, for deep inside we realize that the plight of one human being is the plight of us all. But where is the fairness? This can't be right! To whom must we appeal?
Christians should know better. Salvation's journey begins in the watery grave of baptism. Travelers are instructed to shoulder a cross and thence to proceed in the footsteps of one whose own body bears the deep scares of voluntary crucifixion: Three good clues that this is no escape route. How did we ever get the idea that it was? The Psalmist sings, "Though I walk through the valley of the shadow of death I will fear no evil for You are with me.…You prepare a table for me in the midst of my enemies (or my fears)."
Peace and joy in the face of affliction is a constant theme of scripture. Yet we regularly associate the presence of God with tranquility and prosperity in life. And when we do this we are likely to find ourselves again in the grip of anxiety and depression. It is not in some inexplicable escape from the hardship of life that we find God, but in the very hardship. It is in that aspect of life that we more clearly see Him as He is,
the God who is acquainted with our grief
. I love the way John V. Taylor (
The Incarnate God
) represents Jesus's' death on the cross. In the chapter entitled
Seven Last Words
, as Taylor recounts the last moments of the crucifixion, we see Jesus going through the valley of the shadow of death, and of doubt. At one point Jesus abandons the familiar way of addressing his father: "My God, why have you left me?"" Here Jesus must have been at the edge of hope, just like many who have experienced deep depression and anxiety, wondering perhaps if he had fatally misunderstood his own calling and commission. But at last he utters those final words of greatest faith, "
Abba
, again the familiar address. ("Daddy," has been suggested.) into your hands I commend my spirit" and, as John Taylor puts it, "casts himself into the hands that are not there."
No, God will not rescue us from the realities of life. But we each one need to learn to see Him in life with us, because that's where He is. Not in life as we wish it could be or think it should be. Not in life as we see it experienced by those we envy. We need to learn to recognize God in life just as it is. For Jesus this entailed literally the death of the cross and so much more that is implied by that. For us it will be a different kind of death and a different kind of cross. The dread is the same, though: Should life be this way or should it be different? Did I take a wrong turn? Is it going to be alright? Life is what it is and God is who He is. These cannot be altered. The fortunate product of those facts is that God is not outside of life observing. He is in life participating, completely. And that is where we must find Him.
COPYRIGHT©Daniel Pryor 2005
To learn more about Daniel Pryor MA, please
visit his website.
View complete list of archived issues >>