Anxiety and Depression (Part II)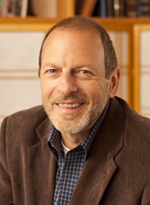 We've been going through some very discouraging things having to do with money and aging and emptynesting. Sound familiar? My wife being away on business, our 21 year old daughter having spent the night away with friends, and the morning paper reporting and forecasting things dark, dismal and beyond my control, I rose to meet life alone and somewhat depressed. I heard a voice say "Hey, eat some of our own medicine; find God in your life
just as it is
."
Practically speaking, what does it mean to
find God in life
. Finding God is finding joy, and peace, and faith, and all of the things that seem to be listed in Galatians chapter six under "The fruit of the spirit is…" Because it is so true, that these are the evidence of God. If you have these then you are in the presence of God, no matter the circumstances. And, I did in fact sense the slightest optimism that morning in the midst of the gloom. It was not because of anything I knew to be forthcoming. In fact, the optimism had no explanation. It was just there, all by itself. And when that is the case I encourage you to grab onto it. It is so significant because it is the presence of God.
I want to write something about why we know God is here. I think this question haunts even the most stanch of believers. And, I know for a fact that it occurs to those who are depressed and anxiety ridden. There are many – Buddhist, Hindu, Marxist, existentialist and reductionist – who suggest that emotions such as love, joy, peace, faith and hope, may be figments of the imagination. Evidently they have not considered the primordial cosmic potentiality for the development of such emotional needs to be remarkable. Why would we imagine something so preposterous as hope? If as the Hindu and Buddhist say, these are more of a burden than a relief, why would we take the hard road and suppose that things should be better, rather than to see the obvious and assume that things should simply be as they are?
But I don't believe it is despair that is obvious. I believe that hope is more obvious. Have you ever tried to keep dandelions out of your lawn? Why do they just keep coming back? "Oh, that's easy," someone will say, "The wind keeps blowing seeds here and there."
But do you see that in the larger picture life seems to be coming out of death. Here I'm trying to kill these plants and they are also eventually dying of their own natural process. Yet somehow they just keep coming back. And, to take it further, why would consciousness and the need for things such as love and faith and hope have evolved or emerged* from the primordial moment of space/time, when stellar furnaces of nuclear fusion are thought to have produced the basic elements of the physical universe? Nothing living can survive nuclear fusion. How is it that life would be the product? And, not only life, but self awareness, self awareness that requires the assistance of love and mercy and hope?
I've been down this road a bit further and understand there are many unanswered questions about the interface of space/time and eternity. But there is no getting around the miracle of life that is so aware as to require love. Whether you see it expressed as fractals or as one thing bearing fruit after its kind, the pattern we see would indicate that our yearning for love and hope is a forgone conclusion, given the source of our having come into being. God is love. And so, as John aptly put it – and don't miss the profound implication here – "Whoever dwells in love dwells in God, and God dwells in him (or her)." And, the same can be said of all those emotions like peace and hope and joy.
In your depression you can choose to see the sliver of hope or of peace or of joy. It is there, without any explanation, all by itself, it is there. Grab onto it. It is the evidence that God is with you in your life, just as it is.
COPYRIGHT©DANIEL PRYOR 2005
To learn more about Daniel Pryor MA, please
visit his website.
View complete list of archived issues >>