SPECIAL EDITION
January 2012
Atheism is a Religion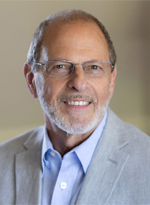 It is curious to me that, at the time of this writing, Christian Constitutional attorneys seem not to have developed a logical argument to establish atheism as a religion. If they have, it is not generally known. I have heard it argued by some that atheism can't be a religion because atheists don't believe in God. Christians continue to fight atheists on the atheists' turf, affirming for them the erroneous notion that atheism is the opposite of religion, when in nature and practice it is not. In doing so they present a very weak argument based in subjectivity and fairness, instead of a very strong argument based in objectivity and justice. You do realize the two, fairness and justice, are not the same at all. Fairness really has to do with seeing that everyone else gets enough to justify my getting all I feel entitled to. Justice has to do with making judgement according to the clear intent of the recorded law.
For example, the First Amendment of the United States Constitution states, "Congress shall make no law respecting an establishment of religion, or prohibiting the free exercise thereof..." In the interest of fairness the Congress, yielding to political pressure, tries to make sure every religion has equal advantage by limiting some religions and promoting others. In the interest of justice (i.e., enforcing the law) Congress should keep silent. There is a catch 22 though, I admit. Where one religion intends to force itself on all people, shouldn't the government step in? Wouldn't neglect to do so in effect aid in the establishment of a state religion? However, in such a case it could be argued that a "state religion" is tantamount to a government, and not merely a religion in the common usage of the word. Such a dilemma; what is Congress to do? That hazy dilemma is something Congress would have to deal with should any religion attempts to establish itself as the only world religion, which may happen sooner than we think. But that is not the immediate focus of this article. What is immediately at issue is that Congress, by following the lead of atheists, is very clearly involved in the overt violation of all points of the Amendment as recited above. It is in fact establishing the religion of atheism.
Atheist argue that
religions
have, in spreading their evil ideologies, become too strong and poisoned society in general. ( I will just say here that I must in some degree agree with that, but also must put atheism at the top of the list of offenders. ) Atheists have the ear of the high courts - where it is believed that promoting the interests of atheism is in perfect alignment with the First Amendment. However, I believe a logical argument can be easily constructed to expose atheism as no less a religion than Christianity. In fact, it is so straightforward, I find it curious that the argument is not established everywhere. I have not studied logic or logical argument, but I would like to demonstrate a rationale for a simple line of argument.
Our premises would be as follows: It is given that atheism is held to be the philosophical and literal opposite of theism. Also given, if one view in fundament constitutes a religion, a fundamentally opposite view also constitutes a religion. Theism is defined as a religion in fundament. Therefore atheism, its fundamental opposite, is also a religion.
Some will jump right on my use of the term philosophy. Indeed it is often argued that atheism is a philosophy rather than a religion, because there is no God involved. Apart from the fact the definition of philosophy makes it very much a part of any religion, this argument is easily dealt with in a couple of ways. For one, there are many "religions" that do not teach the existence of God, or a god. By definition, a supreme being is not fundamental to religion. A religion can be a philosophy and vise versa. For a second, if atheism, is merely a philosophy and not also a religion, then it has no quarrel with theism. They are not fundamentally opposite and can co-exist. That is the critical point of my argument, so let's examine it in detail.
The opposition will argue that since Theo (God) is the essential or fundamental element of theistic religion - indeed the very thing that makes it a religion - atheism, which denounces the existence of Theo, is the opposite of theism and therefore cannot be a religion. That is an indefensible position. Atheists can't have it both ways. If the existence of Theo is both the essential element of religion and also the fundament over which theism and atheism are opposed, then atheism and theism are opposed and opposite with regard to the same religious essential or fundament. They share in common a religious fundament.
As I have said however, Theo is not essential to religion. This is evident from religions, such as Buddhism and Taoism, that are not theistic. It is also evident from the dictionary definition of the word religion.
Webster defines religion as follows: [ME...AF... L.
religion-, religio
supernatural constraint, sanction, religious practice, perh. fr.
Religare
to restrain, tie back...
b(1):
the service and worship of God or the supernatural
(2)
commitment or devotion to a religious faith or observance
2:
a personal set or institutionalized system of religious attitudes, beliefs, and practices
3 ...:
scrupulous conformity : CONSCIENCIOUSNESS
4:
a cause or system of beliefs held to with ardor and faith (Merriam — Webster's Collegiate Dictionary, Eleventh Edition).
From the definition above, it is evident that theism is religion. It is equally evident that any "scrupulous conformity" any "belief held to with ardor" could be referred to as a religion. The latter certainly qualifies atheism. A method of canning or of brewing beer, or a membership in an elite auto club could all lightly be referred to as religion. People can be said to be religious about almost anything.
More directly though, on what grounds does
a-theism
purport to be
a-religious
? It is precisely by their denial of the existence of Theo that atheists claim non-religious status. The first question is this: in denying the existence of Theo is atheism thus rendered a non-religious view? Clearly, if the inclusion of Theo is not required for the Buddhist
religion
it is not fundamental to
religion
, full stop. It is clear that atheism can be classified a religion. But is it necessarily a religion?
To clarify before moving on, the application of the term
religious
in usage
2
and
3
(Webster's, above) needs some consideration. Do even these references to
religious
imply necessary belief in the existence of Theo? It cannot be strongly argued that they do because of the circularity; here the term religious is being used to define the term religion. As such its meaning is open to debate. And, again, there are religions that atheists, and high courts for that matter, recognize as such and that do not incorporate any idea of Theo. I would say the use of the term
religious
in the definition of the term
religion
cannot be relied upon to imply that belief in the existence of Theo is essential to all religion.
Now on to the more critical question: Is atheism by necessity a religion? Plato in his
Phaedo
, discussed
sameness
and
difference
.&sup2 According to his discussion, Plato holds that two things if said to be different must have sameness. Otherwise against what can you measure their difference? Conversely, two things if said to be the same, must have difference. Or against what would you measure the sameness? For example in discussing the difference between an orange and an apple our discussion points us repeatedly the fact they are both fruits. It is against that
sameness
that our discussion of their
differences
must take place and have any meaning. Conversely, in discussing the ways in which a horse and a cow are alike, our discussion has meaning only against the backdrop of their clearly not being the same species. The same is true of any such discussion of sameness and difference. In fact we don't have to go back as far as Plato. Most, if not all, current cognitive development models (Jean Piaget, Erik Erikson etc.) involve principles of
objectivity, "gestalt" and cognitive dissonance
and operate on this very principle. Or, go eastern: "If you want to know what water is, don't ask a fish" (
Chinese proverb - author unknown
). This is an abstract of the very same principle.
An application of this can be seen in consideration of
spatial counterparts
. Spatial counter parts, or opposites, are mutually exclusive; they cannot occupy the same space. The reason they cannot occupy the same space is that being opposite means they are opposed with regard to a commonly held fundament, or what we might call their
critical essence
; the critical essence in turn being
that fact or essence on account of which they cannot occupy the same space
. East and west are spatial counterparts because they are opposites with regard to their common critical essence - direction. Up and down, right and wrong, etc. , examples are endless.
Theism and atheism are spatial counterparts. They are opposites and cannot occupy the same space. That is, a person cannot be a theist and an atheist at the same time. If opposite, they necessarily have in common a critical essence with regard to which they differ. What is the critical essence, or with regard to precisely what are they unable to occupy the same space? The critical essence about which they differ is
the existence of Theo
. They differ fundamentally in their respective answers to the question 'Does Theo exist?' Now if the fundamental issue - the existence of Theo - is a religious issue for one, then it is for the other as well. Atheists would have it that the answer 'yes' is in nature a religious answer while the answer 'no' is in nature a non-religious answer. If the two answers (yes, no) did not regard a commonly held fundament, the two represented views could not be opposites; they would not have a fundamental difference. If, on the other hand, the opposite answers do regard a commonly held fundament, then theism and atheism are either both fundamentally religious, or they are both fundamentally non-religious. In either case they can be opposite to one another, as clearly we argue they are, since they therefore can share a same fundament or critical essence.
Furthermore, from these two mutually exclusive responses to the question of the existence of Theo, follow two divergent worldviews. The one, theism, is said to be religious in every respect. While the other, atheism, is said to be non-religious in every respect. This is indefensible, as I have shown. If those who believe in Theo erect a cross, it is said to be a religious statement; the cross is fundamental to Christian faith which affirms Theo. On the other hand, if those who denounce Theo tear the cross down - precisely because it is fundamental to the Christian faith and is therefore religious in nature, their act is said to be a non-religious statement; because those who tore it down do not believe in Theo. Is it a less religious act to tear down a cross because it is religious, than to erect a cross because it is religious? If one action is fundamentally a religious statement and the opposite action is fundamentally a non-religious statement, how can the two actions be fundamentally opposite with regard to the issue of religion? But if they are not opposite, how can they be mutually exclusive; how can they not both occupy the same space or be embraced simultaneously in the same mind? Or, in other words, how could there be any religious controversy? There could not be. And it is with regard to the issue of religion; make no mistake. Controversy exists precisely because the two opposing views share in common that they are either both non-religious or both religious.
As I stated, I am not a student of logic or logical argument. But I believe I have at least demonstrated a direction whereby someone more scholarly could easily prove atheism to necessarily be a religion. Theists must at least assume equal footing with and insist on same status as atheists, when issues of the First Amendment and "separation of church and state" (Thank you, John Calvin &sup3) are raised by those whose only objective, if they could bring themselves to speak the truth, is to criminalize we of the
opposing religious
view.
1 Dr. Ravi Zacharias,
The End of Reason: A response to the new atheism
2 Plato,
Phaedo
3 Burk Parsons,
John Calvin: A Heart of Devotion Doctrine & Doxology,
(chapter 4, Reformer of Faith and Life by D.G. Hart).
COPYRIGHT©DANIEL PRYOR 2012
To learn more about Daniel Pryor MA, please
visit his website.
View complete list of archived issues >>