Volume XVIII, No.1
April 2016
SETTING A COURSE FOR CHANGE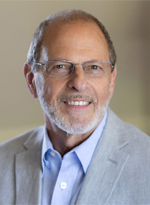 Meeting with couples or families to help them resolve conflict and grow is a large part of what I do, and have done professionaly since 1996. If long-term, rewarding, intimate relationship is what you want, change is the name of the game.
Changing, though, goes against the grain. To use the metaphor of sailing, it's a lot easier to just drift than to set course for a specific destination and do the work required to get there, particularly when it means tacking and gybing against strong winds and currents, elements of nature.
In making change we invariably find ourselves working against certain elements of human nature; in particular, the nature of self preservation. Almost all of our behaviors are rooted in survival instinct. These include the ways we relate to others: where we set our boundaries, how we communicate (or don't communicate), and so on. It is human nature to look out for
numero uno
. We are pleasure seeking, pain avoiding. And when change represents a challenge to self-preservation, as it generally seems to do in relationship, it is our nature to avoid it. "Don't try to change me. I'm the person you married." Or, as parents to our children, we are sometimes caught apologizing with the caveat, "I'll likely not change because it's the way I was raised and it's the way I am."
When we stop changing our world starts shrinking; relationships become inconvenient, even threatening. And, instead of remaining that person I assume myself to be, I start losing myself. Who I am, after all, is - for the most part - who others experience me to be. As I have often said,
your experience of yourself is your experience of others experiencing you
. Relationship is therefore essential. And so, change is therefore essential.
As with the task of sailing open waters on a given course, staying the course of change requires constant vigilance, due to which many often give up hope, and revert back to simply drifting: "This is who we are. We're never going to be anything else. Get used to it. Cope, or call it quits."
Change is not impossible, however. It requires constant attention, but you can realize progress in a surprising short time, if you are realistic and stay the course. We do though have to keep a few things in mind - emphasis on
keep in mind
."
The process of change has a logical order. Call it an order of operation. It is certainly possible to change without considering the order of operation - close your eyes and, as it were,
pin the tail on the donkey
. However, considering the following will greatly increase the likelihood of success.
Where are we going?
Before we are likely to serioulsy contemplate change, we must have an objective - a desitnation. Otherwise we have no reason to change. We might have an imminent and obvious objective. There may for example, be a finacial goal, educational goal, or house project. Objectives, can be more distant and obscure. For example, learnng to be a better person, fufilling a mission in life, being content. Whatever the objective, it must be grand enough to be meaningful and yet practical enough to be achievable. If a destination is not sufficiently both meaningful and achievable you will become easily discouraged.
Do we really have to change?
Next in the order of operation is to recognize the need for change. This is not simply a yes or no question. Two areas of consideration are clearly implied here. First is the obvious consideration: Will we reach our destaination if we do not change our course? The second consideration is more subtile: Can we settle for less if the going gets tough and we tire from the effort? So, do we really have to change? To really need change one must needs have realized the cost of doing without. Now, it will be clear that if I do not think there is much of a cost, my commitment to change will be correlative. I will rise only to a level that the cost justifies change and no further. People often fail to contemplate the full cost of choices because they fail to consider the unseen. A man who had a gambling addiction, could never quite get over it, even though he was gambling away half of his income every month. The cost of the behavior was not high enough. But he failed to consider other costs: his wife had left him, his daughter wante nothing to do with him. Calculating the need for change requires that one calculate all the cost.
So the quesion of the need for change is one that challenges the current course and also the cost of failure to change course. At this point let us assume that we have considered the cost of our present course, and determined that change is needed.
What specific changes are needed?
Change is not likely at all if one does not identify specifically what change is needed. You may have realized that if you maintain your current way of doing things you have little chance of achieving your goal. But what specific corrections need to be made? You might come to the conclusion that you need to change the way you talk to people. You will need to be much more specific. Do you need to change your tone of voice, the words you use, your body posture? Do you need to listen more? Be more empathetic? Ask more questions? A couple might agree they need to show more love in their relationship? Does that mean spending more time together? Does it mean communicating more? Does it mean sacrificing more, each for the other? The more specific you can be about the actual changes that need to be made, the better your chance of making change.
I often hear couples say they desire more intimacy. However, it is also often the case that they have a difficult time putting into words just what that would look like. Intimacy is something that comes from within. At the same time, changing behavior is often the most efficient way to change the heart. If the couple can learn how to show affection, they can open up new avenues of emotional exploration. Again, being specific is the key.
There is another reason that specificity is critical to achieving the goal, particularly with couples. In stating specifically what changes are needed, each person is prepared to look for that change in the other, to expect that change, and to encourage or reward that change. Alternatively, if the areas of change are not specified, one person can go along for some time, attempting to make improvement, without any notice or encouragement from the other. This is typically short-lived, discouraging and generally fails to achieve anything lasting.
We now have established that we need change, and specifically what we need to change.
How will the changes be realized?
The third in the order of operation is to articulate just how we will make the desired changes. To this point we have been talking about purpose: what direction are we heading? We are now going to talk about process: how do we get there? And, we must never forget this fundamental axiom, that process invariably follows from purpose. Change the purpose or lose sight of it, and the process makes no sense.
What will the agreed to process actually look like? Just as it is essential for a couple to agree upon the need for change and the specific change that is needed, it is essential that they agree upon the process. This is important for couples and for individuals who have an accountability partner. When the process is agreed upon, it can then be recognized, monitored, encouraged, prompted and so forth.
I knew a man who was a good talker, but not a very good listener. He once complained to his wife that they were seldom invited by other couples for fellowship. "It may be because you try to control the conversation," she offered. One thing going in his favor, he had already realized that change was necessary. Now his wife had given him a hint as to just why change was needed. The problem was that he was unaware at what point his talking began to be controlling. Was he to say nothing at all? The goal was not merely to give others a chance to speak, but also to teach the man better awareness and prevent him from further embarrassing himself. After some thought, the couple came up with a practical and rather ingenious plan. They next time they had company and were seated together conversing, the man's wife sat beside him with her foot against his. When she sensed he was pushing the parameters of proper etiquette, she would give his foot a slight nudge. It did the trick. Since they had agreed to everything, it was always received with gratitude on his part. Before long other couples were again inviting them over and "a good time was had by all."
Couples, family members, friends often ask me to help them improve communication. I take them through this exercise of identifying the purpose and the need for change. Then we agree upon what needs to change. Then we articulate the process. I present tools for them to use and coach them a bit in their use. With the process agreed upon, they also give one another permission to remind, prompt, correct, encourage. Whether the need is communication, intimacy, romance, respect or something as practical as having a regular meal together; whether it is to improve study habits, alter lifestyle or even break addictive patterns, change is much less difficult and much more hopeful if done in this way.
There is one last step in the order of operations. This is at least as important as all the others.
How to remember the first four steps
The more times you repeat a behavior, the more likely it is to become natural. So many times people start on a path for change and give it a good try for one day. Then something comes up and the next thing they know it's five years later, and they're wondering how different things would be now if they had just remembered to stick with the program. You have to remember your plan if you intend to work it.
Fortunately, there are dozens of tools to help you remember. The key is that the memory tool has to get your attention at least daily, more frequently if possible. One of my favorites is to make a book marker that states your purpose (why you must change), what you must change, how you are making the change; a mission statement, if you like. This can be stated in cryptic words, a doodle; some way that the message is not understood if the marker is seen by others. I read every night before I turn out the lights. So I would see my mission statement daily.
There are also verbal prompts; things we can say to ourselves, or, with permission, to one another. Some I personally use and have taught to clients are: "What are you afraid of? What are you ashamed of?" Or, "Your world is getting too small." Or, "Life is about others." The power of these I have stated here - for myself and those I have taught - is that they are associated with blocks of information pertinent to a particular life management program. But others have come up with their own verbal prompts and mechanisms that are powerful for them. One young man I worked with was also overcoming an embarrassing speech impediment. As a university student, he was often called upon, as any student, to give oral presentations. The greater the pressure, the worse his speech. The worse his speech, the greater the pressure. I gave him the assignment of coming up with a prompt to relieve the pressure. He came up with a great one. He started carrying Q-TIPS around in his pockets, wallet, etc. Q-TIP; "Quit taking it personal."
I've taped messages to my car horn, customized my screen savers, made book markers, and a few other things. As I said, there are dozens of memory tools. They have to get your attention, they have to be meaningful, and they have to direct you back to the process of your change.
Probably a good way to close this article is to emphasize that change is indeed a process. If you stay the course, a good outcome is inevitable. You only fail when you quit.
* Writings of Mascall, Sartre, Maslow, Buber, Erickson, Jung, Peck, St. Paul in the books of Ephesians and Colossians.
COPYRIGHT©DANIEL PRYOR 2016
Read past issues of CCF