About Communication (Part II)
The Process and Tools of Communication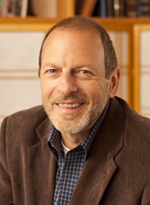 I have spent some time talking about beliefs, emotions and self-analysis because they are so foundational to effectual communication. Now let's discuss the process and tools of communication.
Communication is the process of coding and decoding information. We use sounds, for example, which we call
words
, to convey our feelings about experience. As such, communication is not a science so much as an art. By that I mean that in so many instances and situations it is a process of description more than of definition. In some cases words work perfectly well. If I say I have ten minutes or three dollars, thatís pretty clear communication because ten is ten, three is three, minutes are minutes and dollars are dollars, no matter where you are. But what if Iím trying to convey the value of three dollars or of ten minutes. Suppose I say, "Three dollars is a lot of money." Or, "Ten minutes isnít very much time." Iím immediately open for argument because the value of things becomes arbitrary. You see how limited the definitive properties of words really are? If, I tell you that, as I write this sentence, Iím sitting on a red chair. you have a lot of freedom to choose the color and style of chair Iím sitting on. Though the color red is in principle somewhat definitive, it is not particularly correct or helpful because there are many shades and hues of red. However, it fulfills a certain rudimentary need. If I were to give more descriptive information about the chair, you would have a better picture of the chair Iím sitting on. Thatís why I often say that description is more correct than definition.
The descriptive paintings and poems of the Impressionists were much more effective in terms of demonstrating the artistís deep, complex feelings than were the definitive works of the Classical artists. The point in any communication is to code the message in the way that best conveys your personal experience and perception. Communications are sounds or gestures that are mere attempts to describe our experience. Much like the colors on the painter's pallet intended to represent what the painter sees, they always fall short of perfection. What are we to do? Well, we keep mixing paint and making brush strokes until we can communicate or code our opinion or perspective in such a way that it sufficiently represents our reality to those around us and in a way they can relate to it, not perhaps definitively to perfection, but descriptively close enough.
To this end there are a number of tools we use, intentionally or unintentionally, to get our thoughts and feelings conveyed. The proper use of these tools is critical not only to communication, but to the fruits of communication: trust, confidence, forgiveness, harmony, love, etc. Well, in a word, holiness.
Timing
Assuming then that belief and emotion have already been sufficiently considered, the first tool of communication is
timing
. You can say the sweetest things or give the best advice at the wrong time and find yourself off balance in a whirlwind of misunderstanding and emotional upheaval. Generally speaking, timing is a matter of common sense. For example, you donít want to discuss anything of depth while driving because the driver canít really listen or effectively communicate. Youíre likely to get your feelings hurt if you say something to the driver expecting a well thought out response. You donít want to ask your wife about dinner while sheís unloading the groceries in the pouring rain. You donít want to ask your husband where he left the checkbook when heís trying to get the slimy, hot oil filter from the motor to the garbage can. Sounds like common sense, but on occasion Iíve been surprised at my own insensitivity to timing. There have been times when I unloaded a bunch of emotion just about the time my wife was buckling under the weight of her own disappointments. There have been times when I tried to advise my daughter just as she was beginning to figure something out on her own. There have been times when I decided to say my piece just as the other person was preparing to apologize.
Timing is something that each relationship has to negotiate uniquely because no two individuals are alike. There are better times for certain discussions than others. The only way you can ultimately know what is the best time is by practical experience. It took me a while to understand why my wife was so hard to talk to in the evenings. The key, she helped me realize one day, was to let her have her 30 minutes with the newspaper. After that, she was much more available. With patience and awareness we each learn the idiosyncrasies of the other. Some people like to putter around for a while on Saturday, before talking about whoís coming to dinner or what chores are on the schedule. Some people need to take their shoes off and sit back for a while in the evening before talking about what happened at the office. People give off different cues as to where they are emotionally and mentally. To communicate effectively we need to be sensitive to the emotional room temperature and observant of the body language of the other person. Beyond common sense, these are the best indicators of timing.
There are certain topics that are never timely. Who wants to talk about doing the yearly tax returns, ever? Who wants to talk about coming up with tuition for the daughter or son next quarter? Who wants to talk about planning the memorial service following an unexpected death? Who wants to talk about confronting an alcoholic or drug-addicted friend or loved one? These conversations have to take place and so it is important to establish a most convenient time. The time may never be ideal, but if it is agreeable, then at least all are on common ground.
Words
Once weíve done the best we can about timing, the next tool we must consider is the actual words to use. This may seem to go without saying. Ironically, however, the words used in communication are quite often poorly chosen. Words, as I have suggested, are like colors of paint on the painterís pallet; the more colors you have on your pallet, the more topics you can articulate or describe. Interestingly, there is a negative correlation of about 80 percent between word vocabulary and tendency toward emotional rage. Those with larger vocabularies are less likely to demonstrate raging anger. Could it be that vocabulary and articulation gives one a sense of value, control and power to diminish fear? It would seem so.
The lesson to be learned: take the time to increase your vocabulary or at least use the best words within your vocabulary. Donít settle for slang when you know a proper word that describes your perspective. Iíve met a lot of frustrated young people who get all defensive with adults over just any topic. They often accuse adults of being narrow-minded. But given the chance to voice their own opinions they resort to phrases like, "Whatever!" or "Kinda like you knowÖwhatever." The result is they are not validated by their own words, they do not have a positive experience in communication and they do not come away with the confidence to try it again. Instead they are even less motivated to voice their opinions in the future. The only control they can have then is to just refuse to communicate altogether. Thatís their half of the so-called generation gap.
If I tell you that something you did or said was "stupid" what do you infer from that? Most people would infer that they are being called stupid. If that is my intended message, then they have every right to be defensive and return the insult. I should not be at all surprised, indignant or defensive when they do. If that is not my intended message then I need to use other words altogether. Perhaps, "I donít understand why you said (or did) what you said (or did)." Or, "I think there might have been a better way to deal with that situation." And then the other person gets the opportunity to explain the basis for his or her behavior. Weíre talking about the use of words. The responsible use of words is prerequisite to clear, intelligible communication.
What about resorting to name calling to demonstrate frustration, instead of just saying, "Iím frustrated." Iíve heard husbands and wives resort to name calling largely because they didnít know the proper words or were too proud to use the words that would best describe their various perspectives. Instead of saying, "Iím feeling really vulnerable," or, "I feel like Iím not being understood, " one will say, "Who are you to point at me? You think Iím unreasonable? Iíll show you Ďunreasonable.í You havenít seen anything yet!" Taken one at a time, these last three sentences are meaningless. The first two are rhetorical questions and donít deserve to be answered. The third is a threat. What response can you expect from a threat? Clearly the objective here is not to draw the other into vulnerability but rather to drive them away in order to increase personal psychological and emotional space.
Iíve learned a lot about communication from our daughter. I had been raised in a relatively strict environment. There were times when I wanted to communicate with my dad, and he at times with me, but the words just werenít there. We eventually resorted to yelling, hurt feelings and suspicion. When my daughter began to grow into her teens, I felt her threatening me and I saw myself beginning to drive her the way my father often drove me. So, I gave her some tools. I told her that as long as she could be respectful, she was allowed to point out my hypocrisy, my unfairness, my wrongfulness, without any retaliation from me. Well, I didnít always honor that spoken contract, but I tried and it did make a huge difference. I began to see that I had to be careful what I said. But that degree of vulnerability I volunteered has brought us to a place in communication we never would have otherwise experienced.
Along the same lines, I believe that the past decadesí growing sensitivity to the needs and rights of children has been a timely and greatly needed tutor for all parents, including Christian parents. I know that many feel children have too many rights. But the need for this, perhaps
over
-sensitivity, was driven by lack of sensitivity. It used to be that Dad and Mom could threaten a child, "Do what I say or Iíll knock you across the room!" Today that will get you locked up. What I have found is that more is required of me as a parent and as a human being. I have to know how to explain my rules and opinions in a way that my daughter can understand them and assimilate them into her own perspective. That takes a lot of skill, a lot of sensitivity and a better vocabulary than "Iíll kick a mud hole in you and stomp it dry!" And in return, instead of distance and resentment, the effort yields vulnerability and respect - just what we want in relationship.
Tone
The words you use must always be the most appropriate words you have in your vocabulary. At first this might take a real deliberate effort, but it becomes natural. However, even the most eloquent tongue can be cruel and divisive. Of course, yours wonít be, because you have already dealt with your emotions. But the tone of your voice is critical. Wouldnít you agree?
When you ask your friend, your child or your spouse to help you with something, you want to hear the words, "Sure, okay, be glad to help." Think of the various tones that might accompany those very correct words. Weíve all heard those words voiced in tones that make you wish the speaker would forget about helping and go away. Think of any combination of words and then imagine them in different tones.
Tone can be subtle. Consider the way the voice raises at the end of the question: "What?" If I ask this question and I raise the pitch of my voice at the end, the meaning of the question is pretty clear. But if I raise the pitch just a bit further the question becomes rhetorical, in which form it is more of statement, often condescending to the point of tactless, irresponsible and hurtful insinuation. It might, for example, suggest something more like, "I donít believe anything you say" or "you must be crazy." This may seem like a small thing, but in tenuous circumstances it will likely mean the difference between communication and further separation.
Iíve been in more sessions than I could possible say where both the husband and wife are saying all the right words but in tones that are demeaning, sarcastic and accusatory. These miscommunications are often intentional. However, many times the speakers are not consciously aware of how they wrap their words in incongruent tones. The tones, not the words, so often then become the stimulus for response. In other words, the two individuals start responding to tone rather than word content. So, one might say, "Iíve told you I love you," but the tone might imply anything from indifference to hostility: "If you donít shut up about it Iíll never say ĎI love youí again." If the hearer responds to the tone, the response is likely to be anything from a verbal challenge to a physical attack.
Conversely, if the tone is right, sometimes the words donít have to be perfect. And, as I have suggested, tone begins so often with emotion. The realization of how short the life of a parent is, that I have only a few more months as such with my daughter, got hold of me one day and I began to monitor the tone of my voice more closely. The goal was always to invite my daughter into vulnerability, into sharing, into communication. I started getting better at checking my emotions and then responding to her with communion in mind rather than control. Often she wanted to talk when I was feeling overwhelmed with problems of my own. There was a time when I would have snapped at her, expecting her to understand. But Iím learning to breath deeply, set my personal stuff aside and invite her with the tone of my voice. When she steps into the office and asks if I want to go to lunch, or if I want to hear about her college classes, the words I use may themselves convey a desire to be with her, but the tone may convey just the opposite. And the tone is most likely what she will hear. So I need to be very deliberate about my tone.
Tone control is something most people naturally attempt at times. Itís just common sense. But itís something that we need to be more intentional about and do a lot more of because it is crucial to the process of building trust and increasing depth of communication. Iím sure youíve experienced stepping up to a faucet in a kitchen or restroom and turning on the water only to have the water come gushing out with such uncontrolled force that it splashes all over you. Thatís an unpleasant experience Ė it makes you a bit reticent about faucets. After that kind of experience one is prone to stand back and open the faucet with caution. Think of tone control like you would a water faucet. If you want people to be comfortable communicating with you, you canít be overreacting with uncontrolled force.
Body Language
I always give the following example about the effect of body language. A friend and I were on a long, several hundred mile bike tour. One evening, having ridden about 80 miles in the mountains, we arrived at our campsite after dark. The campsite was actually a private home with a large yard area designated for tents. We dismounted our bikes and started toward the house. In order to procure a campsite we had to cross the porch, ring the doorbell and get permission from the homeowner. As we approached the house a dog, chained to the porch, rushed at us straining at the collar and barking ferociously. This dog was not going to let us up on the porch. Acting purely on caprice, I lay down on the ground. The dog stopped barking and began wagging its tail and sniffing the air. My memory doesnít serve me to finish the details. Suffice it to say that we did then approach the door and procured our campsite. My body language told the dog that I was not a threat and it had nothing to fear.
I have found in talking to clients, family members, business acquaintances, etc., that body language can mean the difference between communication and an uncomfortable, unproductive standoff. Since her mid-teen years, whenever my daughter and I have had to have one of those conversation that parents and teens dislike, Iíve tried to sit down, lean back, narrow my shoulders and speak in a soft voice. I have found that this body language works best to dispel fear and invite vulnerability and trust, the key ingredients of any communicative environment.
Certainly different body postures are appropriate at times. The point is to be aware of what your body is saying. Body language must be congruent with the message you desire to convey. If you want to say, "Letís just calm down and reason together about this issue," or "Letís feel free to lay out our perspectives here and come to an agreement," then you canít posture yourself as a dictator, judge or jury. If you want your spouse or your child to feel comfortable in opening up and sharing their thoughts with you, you canít posture yourself to pounce on them. If you do, they will shut down and youíll never have the pleasure of exchanging with them in an atmosphere of meaningful communication.
The wisdom of past generations has emphasized the chain of authority, suggesting that the head of the house can pretty much talk and do as he or she pleases while those below are forced to respond. The natural and unavoidable response to this kind of leadership is resentment. There is a better way. If the leader will lead the way in vulnerability, he or she will have the support and admiration of those who are following. This was Christís modus operandi.
Facial Expression
Facial expression is part of body language. However, I have chosen to say something about it specifically because itís the last thing we think about and yet itís often the first thing others see. I began to understand its importance while sitting at a stoplight one sunny day. I was driving my MGB convertible with the top down. I think I might have been squinting because of the sun. Regardless, the woman in the passenger seat of the car next to mine rolled her window down and said, "Youíve got a nice car to drive. Now stop that frowning." Up to that point I had never realized the impact that my facial expression alone had on others.
Later, around that same time period, I was walking though the house when I overheard my daughter ask, "Whatís wrong with Dad?" My wife replied, "I think heís just having a hard day." I was truly surprised by their exchange because I was actually having a rather exceptional day. When I asked why they thought I was upset, they referenced the scowl on my face. On several occasions my daughter has remarked, "Whatís wrong. You look upset." The jury is in. I have a habitual scowl and it makes people wonder "Whatís wrong?" So, I have to work on that aspect of my communication.
Fixing or dressing up oneís facial expression is part of any responsible approach to good communication. And I find, as many of you have Iím sure, that smiling promotes optimism. In fact, it actually changes the neurological balance and enhances a positive attitude. In any case, no doubt the facial expression is a better indicator of attitude than we assume. When I find myself facing one of those tough communication topics, or just needing to get the morning or evening started right with a family member or friend, I try to make a point of relaxing my face and perhaps even managing a pleasant smile. A good rule to remember might be to check your facial expression before communicating. Try to bring about a genuine smile. I believe itís impossible to wrongly judge another or to hurt another as long as that smile is from the heart.
Using these communication tools, two people can say almost any reasonable thing in such a way that it brings them closer together, whether itís "Please pass the salt," "I just backed your car through the garage door," or " No, I canít allow you to go on that snow trip this weekend."
Changing old embedded communication habits may seem like a giant task. Here is a bit of encouragement.
I have seen numerous families in crisis, and proper communication is one of the very first interventions I teach. It gets quick results, and families in crisis generally want quick results. In the following session, typically one week after Iíve taught and assigned these communication tools, I ask the family members, "How did things go last week?" They almost invariably report that things went much better. When I ask them why, they initially shrug their shoulders and look at each other. Then someone volunteers, "I just thought more about how I said things."
Thatís the key. When you intend good and communicate within that intention, you will automatically do a much better job than if you communicate without forethought. So, just do that. Just think before you speak. Think about your beliefs, your emotions, your timing, your words, your tone, your body language and your facial expression. The results will please you. They will please God. And you will find communication to be the threshold to very rewarding relationship, both with God and with your fellow man.
COPYRIGHT©DANIEL PRYOR 2005
To learn more about Daniel Pryor MA, please
visit his website.
View complete list of archived issues >>