Volume XVI, No.1
July 2014
Confronting Fear and Shame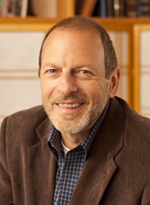 Quite a lot of human emotion and behavior is fear and shame-based. Fear and shame generate depression, anxiety, anger, addictions, obsessions, over and under-achieving, and all things related. Fear and shame are virtually ubiquitous, woven into practically every behavior in daily life. We are not generally accustomed to thinking of emotion and behavior as largely shame and fear driven. Apart from the relatively few situations that have obviously to do with fear and shame, fear and shame are as a root system, hidden deep in the psyche. Nevertheless, they are there and manifestly so, if you know what to look for. Fear and shame are what we inevitably wind up dealing with when we start out seeking real relief from anxiety, depression and anger in all of their various forms. But let me back up and talk about what lies beneath fear and shame.
Human beings are more than mere animals. Yet we do share a basic nature with lower forms of life. That basic nature is fundamentally all about surviving - staying alive just for its own sake. With regard strictly to our animal nature, we have no comprehension of or specific aversion to death as an existential or philosophic reality; only the innate drive toward survival and the protection of the brain and body. This we share with all animals.
Human beings, though, also have something in many ways far more valuable than the physical body to secure and advance. Human beings have the self - for which the physical body is merely a wrapping. The human self, the object of human self-awareness, is what makes the human unique. Here is where things get complicated. The self is an extremely delicate and highly abstract concept. It's not a mere illusion, as some religions and philosophies would have it, but it is nevertheless elusive. The search for self, self-image, self-esteem, self-confidence are fundamental to western psychology and an obsession in western culture generally. The elusive nature of the self lies at the root of fear and shame. It is no doubt for this reason that ascetic religions tend to shun the idea of a personal self.
The definition of self - who you are - is fundamental to the security of self. This is problematic due to the unpromising tenuous reality of the self. To circumvent this problem we alternatively strive to secure three sacramental or representative objectives that are more tangible and more manageable. These then serve us as an equivalent to immortality. The three are value, control and power. So, we don't perhaps go around with full cognitive awareness, searching for who we are. For example, when an executive dresses his or her best for work, he or she is not thinking "This is how I know who I am." But we do go around insisting on having value, control and power. Dressing your best heightens your sense of value, control and power. And I ask you, is there a practical difference between the definition of self, and the value of self?
Here is where fear and shame become pervasively evident. The need to heighten one's sense of value, control and power - to be one's best - is almost always to some degree motivated by fear and shame. I do not mean to say that achievement is bad. I merely make the point that fear and shame are virtually ubiquitous in human behavior. And, yes, they have a dark side. Now the question is: what do we fear and of what are we ashamed?
The existential answer for our fear boils down to isolation, or death; we all fear death - of which isolation is a type. I'm not sure there is a quick existential answer for shame as we think of it. Shame, however, is associated with isolation, and thereby with fear. Shame is also associated with lack of value, control and power. Shame is the internalized message of lack worth. Thus, there is a shame we feel relative to other humans:
intra-communal
shame. There is also a shame we feel about being human - at least an innate curiosity about the value of human existence itself: an
inter-communal
shame. I suspect the latter drives the former and has to do with our relationship - or lack of relationship - to God. This only makes sense because God is what and who transcends human community; the One in position to attach an objective value on the species. John Bradshaw has said,"shame is the emotion that reminds us we are mortal." (Healing the Shame That Binds) I believe that is true. All that notwithstanding, practically speaking, in the day-to-day lives of human beings - theists, atheists and agnostics alike - it is the lack of value, control and power that we fear, and of which we are ashamed, and to which we respond emotionally and behaviorally.
Because we will always be mortal and in pursuit of value, control and power, fear and shame are never completely resolved. However, we can, we must, continuously heal. There are only two measures that we can take to effectively and productively address fear and shame. One is that of industry or accomplishments. It is critical to the positive sense of self that one accomplish meaningful goals on a regular basis. Obviously, goal achievement has a direct and immediate effect of affirming one's value, control and power, and thus is a counter measure against shame and fear. There are goals such as keeping the house tidy and in repair, succeeding in school or at one's career. There are also more lofty goals such as discovering a cure for cancer, bringing lasting peace to regions steeped in political turmoil. The more lofty the goal, the more deeply it might potentially address fear and shame - so long as it is also personally meaningful.
This all adds up to a heightened sense of personal value, control and power. But for whom are we achieving? Yes, the individual wants to feel of value, control and power. But how will these be bestowed? Is it at all meaningful to ask, "How as a person do I measure up to that telephone pole?" Of course not. The value, control and power we seek has meaning only in the context of the human community. Our substantive personhood must be bestowed, affirmed, by other human beings to various degrees through relationships of various depths of intimacy. Of course we know this. Value, control and power must be gained through achievements that are of value to other persons who are themselves of value. Now, there is a popular error made by individualists. The error is thinking that it is "I" who affirm myself. This is not true. We measure ourselves against one another. That is our frame of reference. It is a law of cognition. The human self exists only in context of and contrast to the human other. No matter what one accomplishes the ultimate question is: "What is my value as a fellow human being?" Or, put another way, "'What is my value to my fellow human beings?" And that question can only be answered by others of our same kind.
This brings us to the second measure we can take to heal fear and shame: intimate relationships. Relationship answers the question of value because in relationship we are assure of our value to others. Relationship answers the question of control because in meaningful relationships we understand that the welfare of the relationship is something we can control by contributing. Relationship answers the question of power or resource because our relationships become our resources. It was Emily Dickenson who said, "My friends are my estate." If I, as a human, am terrified of being alone, having no place in the community, who apart from others of the same kind who know me as a human can assure me of my inclusion and of my value? If I am ashamed - have internalized a message of lack of human worth - who but others of my kind can affirm my worth? Others of kind affirm our place within the human society. And that is as close to immortality as we can experience in these mortal bodies.
I have previously suggested a sense of shame that requires a transcendent, objective voice of affirmation to bring a deeper more foundational sense of healing. What I have referred to as inter-communal shame requires the affirmation of One who transcends our humanity and therefore comprehends us objectively and fully. It isn't enough to know one's value with regard to other humans. What good would it be to realize you are a valuable part of a worthless group or a losing team? Human self-awareness suggests to us Someone or Something transcendent;
ergo
, man's constant search for meaning and purpose. And so, ultimately we must have an answer to that question: "What is man?" And, of course, when David asked this question, he addressed it to the only one who could answer it - The Creator (Psalms 8:4). That vertical relationship is critical to the ultimate meaning of self and thus, in the deepest sense, to the questions of value, control and power and the healing of fear and shame.
Lastly, for the sake of simplicity I have spoken of industry and relationship as if they were two separate avenues of healing. In fact, they are much more like alternating steps along the same pathway. Or, like the right and left foot that must be used coordinately. If one focuses entirely on industry for affirmation, eschewing meaningful relationship, his or her industrial endeavors will wind up being fear and shame-driven. Whatever the person builds will be insensitive, repressive, unforgiving, autocratic. If, on the other hand, one attempts to circumvent responsibility for personal achievements, his or her relationships will become fear and shame-driven, narcissistic, needy, characterized by anger, lack of compromise, devaluing others and so on. I should also add, in closing, that I believe if one's industry and relationships ignore the Transcendent, God, they will eventually become empty and lacking of objective purpose. As beings within the human communal context, we are not at liberty each to declare, in any meaningful sense, his or her own value independent of community opinion. Neither can we the human community assess our own place and value in God's creation.
The healing of fear and shame is the healing of the human soul and all related emotional and behavioral dysfunctions. The key is to keep in balance the pursuit of individual achievement and intimate relationship, never hiding within one to avoid the other.
COPYRIGHTęDANIEL PRYOR 2014
Read past issues of CCF