Volume XVIII, No.2
June 2016
Emotions - A Call to Prayer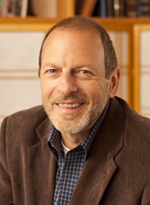 Life's journey ultimately boils down to this: Is there a Divine purpose or not? The answer to this should have something to do with how we view mental health. Atheists and agnostics - materialists - don't know better than to see mental health as simpy a brain matter. But Christians should not be drawn along toward the secular view that mental health is something the Creator totally missed, and that mankind is left to manufacture its own remedies for depression and anxiety and all related MH issues - which, in my opinion, is pretty much all of them. Just as physical pain signals a physical irregularity, emotional pain generally signals a spiritual irregularity.
An MD may sooner explain something like depression as purely a chemical imbalance. Of course there is a chemical imbalance. But that imbalance is by and large a natural reaction to something that should be addressed in its context. Certainly there are cases where a physical condition can be factorial in abnormal neurological activity. A dysfunctional thyroid can effect emotions, for example. Though it might be argued that emotional stress (and or physical neglect) caused the thyroid to dysfunction in the first place. Christians need to be cautious when dealing with "mental health" issues. I do not flatly reject the idea of medications for emotional relief. But I do believe too many western Christians are buying into what is really a materialistic persuasion, and opting for medicinal relief much too easily.
Emotional pain is, I believe, often a call to prayer. Similar to pain in the body, emotional pain is a signal that something of a spiritual nature needs attention. Prayer is the mechanism we must use to address the issue. That's a problem for us now, because very few understand anything about prayer. If it doesn't work like a credit card or a medication, then we don't have any use for it. Furthermore, we tend to think emotional suffering is a clue that God is absent and disinterested, which in turn has a way of affirming for us the common sense of always taking the easy way out.
Trust and the work of prayer are not easy. Little wonder we prefer pills. But medications won't answer spiritual unrest. They can make us less aware, but they cannot address the issues. With the state the world is in, doesn't it stand to reason that the call to prayer must increase in intensity? How would we experience that call, if not in terms of emotional unrest?
COPYRIGHT©DANIEL PRYOR 2016
Read past issues of CCF