Volume XIV, No.2
June 2012
FIGHTING DEPRESSION: The One-Two Punch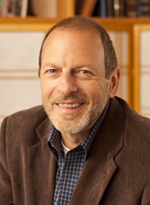 If King Solomon had met a western psychiatrist, he might have been diagnosed manic depressive. He certainly had his highs and lows, as did his father. What did people do with mood swings 3000 years ago? Both Psalms and Ecclesiastes give us an idea of how one royal family dealt with it. They had a one-two punch: projects and purpose.
That combination was powerful then and it is today. In fact, the increase in depressive mood disorder is clearly seen to correlate with both lack of industry on the one hand, and lack of purpose on the other.
It's good to be industrious. There is something about rolling up your sleeves and doing some work that gives depression a good punch in the nose and sends it down the road. My wife once quipped, "The best thing to do for depression is clean the kitchen sinks." How profound. She was right, of course. Doing work is the most natural way to get rid of depression. Doing work gives one an instant sense of value. Makes sense, doesn't it? The lack of that sense of value is the recipe for depression to start with. It is fitting that the era of the 1920s and 1930s, when so many were out of work, was called The Great Depression. People became despondent, hopeless. The number of suicides rose to unprecedented heights.* Daily work is critical to positive self regard. Work can be school, a job, daily chores, special projects, volunteering at a local non-profit, or just helping a friend or someone in need out of a jam.
Boxing with one arm gets tiring though. Work for the sake of work eventually begs the question - "What's the use?" "What am I striving for?" Do we work merely to stay one step ahead of depression? Is that why we do what we do? Or is there a deeper purpose? Work without purpose, though highly therapeutic, can eventually begin to resemble a treadmill, and has often been referred to as such. Here is where the second punch - purpose - comes into play. The work we do, whatever it is, must have an overall direction. It must all fit into a general scheme. Cleaning the kitchen sink fits into a purposeful plan of maintaining a clean kitchen, or perhaps a larger purpose of having a clean house. Long-term, that's more promising than simply cleaning the sink in order to feel better. But how does the purpose of having a clean house flow with mowing the lawn, maintaining the car, volunteering, helping out a friend? We desire to find an underlying reason that ties it all together, a reason for living itself. There must be an underlying constant that gives some deeper, more absolute meaning to our industry.
I think it is a mistake to assume we can just take a moment to nail down this purpose and be done with the question. If that were the case, people wouldn't have mood swings. The kind of purpose I'm talking about, we have to contemplate over and over, just like we have to remind ourselves over and over that the quickest way out of the emotional doldrums is to get busy, engage in industry, do work,
clean the kitchen sink
. The purpose for all of this no doubt eventually has to do with the existential question of our being on earth: God's own plan for us.
That's what we might call an eternal perspective and one that we will never comprehend fully. We get glimpses of it though. We get glimpses of it and then we are able to go back to our work with a deeper realization of why we work in the first place. Then we can be satisfied for a while to work for the sake of the work. That is the one-two punch - projects and purpose, projects and purpose.
John V. Taylor spoke of this same one-two punch in more spiritual terms in his book
The Christlike God
. Instead of talking about daily industry and purpose, we might, as John Taylor, also talk of
simple faith
and
reason
, or
loving
and
thinking about
. "It is a misunderstanding," said Taylor, "to oppose these as alternative routes to the knowledge of God, of which one proves to be a dead end. They are not alternatives but alternate (alternating) stages of a long journey" (parentheses added). Here is the one-two punch again. Or, think of it as a right foot and left foot, both being necessary for walking.
I should point out that if it seems we have overlooked the role of prayer and scripture in this article, we have not. Regarding the fight against depression, sometimes prayer and the reading of scripture are approached as work, responsibility - like taking daily exercise or daily vitamins. This is included in what is referred to in this article as industry, the first punch - or in Taylor's words,
simple faith
and
loving
. Surely, we are often drawn to prayer and scripture with joy. However, in this case depression is not an issue. We also devote ourselves to prayer and scripture in the deliberate contemplation of God and His purpose - what Taylor referred to as
reason
and
thinking about
- the second punch.
Whichever analogy you choose, the principle is the same. The simple and wonderful process of work, and the understanding of why we work are both equally important. They are inseparable, integrated, alternating aspects of our meaningful forward movement in life. When depression comes upon us to buffet us, to question our value and our purpose, we stand and fight. We lead with the left - we go clean the kitchen sink, so to speak. That lands the first punch and energizes us. At some later moment, still energized by the sense of value we have found in the simple act of work, we contemplate the ever unfolding purpose of our work, and our life. We get that glimpse of the purpose and that lands a second punch. This in turn inspires us to employ more work. So it goes. These two work in tandem in the forward process that enlarges life, and increases confidence and faith day by day.
*One might argue that depression was also the result of not having enough money. Technically speaking that would be anxiety, not depression. However, a person's satisfaction at their work is something they get apart from the financial reward. The paycheck makes it economical to stay at this or that job. But the reward of the work itself is what means most in terms of personal value.
To learn more about Daniel Pryor MA, please
visit his website.
View complete list of archived issues >>