Volume XII
July 2010
Resolving Guilt and Shame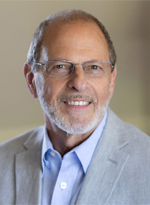 Core issues, root problems, these are where chronic mental and social troubles are believed to reside, and where the answers must lie. Barring a primary medical cause, which many psychiatrists believe is far less often the case than is generally presumed (
www.breggin.com
), the core or root of anxiety, depression and all related
disorders
are fear, shame and guilt. Of these three, shame and guilt are unique to humankind.
Fear is dealt with in a very straightforward manner: you identify the threat, remove it in some way and you're done with it. One difficulty, some may point out, is that fear ultimately has to do with our knowledge of death as an event that cannot be voided. True, it cannot be avoided; it can, however, be accepted in a rational or faith-based context. And, viewed as a universal fact, can seem less personal and thus less terrifying.
Shame and guilt, on the other hand, are not so easily dealt with. These are rooted in internalized messages having to do with lack of worth within a community. As such, they, in a roundabout way, present us with the dilemma that life - not death - is unbearable. Or put another way, a quick physical death would seem preferable to the lonely, malignant mental death of living with shame and guilt. Because messages of self worth have to do with the foundation from which life is perceived and lived, it is problematic to suggest that changes can be easily made in the area of the
core issue
or
root problem
. Knowing that shame and guilt are the core of one's issues is no more likely to alter the fact than recognizing an alcohol addiction is likely to make one sober for now and evermore, or that acknowledging the imminence of death will give a person eternal life. Something must effectuate change toward a healthy, functional perspective. But how does one generate positive change in one's own self image, when that same person's outward perspective is negative to begin with? That would be a bit like grafting a new tree onto a dying root system. That doesn't make sense, does it?
The standard prescription for shame and guilt is forgiveness. However, if misunderstood, the idea of
forgiveness
may be reduced to nothing more than an attempt to, as it were, graft a new tree on dying roots. Forgiveness is not a discrete event but rather a continuous walk. It is not something done merely to erase events of the past, but rather primarily a way of living in the present.
"If we confess our sins He is faithful and just to forgive... and to cleanse us from all unrighteousness," John wrote. What is implied here is not a patch job to fix the past, but the ongoing process and condition of communion in the present. We feel forgiven not because something has been erased, but because something has been established. It will be helpful to look at the words forgive and forget. These two words do not imply a patch job either, though people use them that way. You've doubtless heard people say "I can forgive but I can never forget." The thinking seems to be that forgiveness is a one-time, discrete blotting out of a specific offense, and that forgetfulness has to do with erasing the offense from the memory altogether. Although that may be the way the words are used today, it does reflect their literal meaning, human experience, or biblical principles.
The prefix
for
, as in
for
-give and
for
-get, indicates to leap over or cross over. Thus golfers shout "fore" when intending to drive the ball over some obstacle. If we remove the prefix from forgive and forget, we are left with the root words give and get, or give and receive. Now, these have nothing at all to do with a formal pardon or with memory. They have instead to do with relationship, with communion.
In application, let's look at two key aspects of forgiveness: to forgive and be forgiven by others and to forgive and be forgiven by one's own self. Looking first at forgiveness that involves others, let us realize that the actual human experience of forgiveness is an affirmation of one's sense of personal value, which is found within the context of community. Continuous communion, therefore, is the only real experience we have of wrong being made right. Certainly when someone says they forgive you it represents more than a simple declarative - like "I eat peaches." But what does it mean to you? Have they turned time back and undone the offense? What is forgiveness really? Forgiveness is only really something in the context of communion. And so we
feel
forgiven by God only by virtue of our communion with Him. We
feel
forgiven by others only by virtue of our communion with them.
The effort to forgive one's self is misdirected because it cannot accomplish the objective of forgiveness at all. At worst it may serve to circumvent the very communion that does facilitate forgiveness. If there is any real, objective benefit, tangible experience, empowerment or measurable healing, it lies in the fact that, experientially, self-forgiveness is part and parcel of the forgiveness we receive from others. When we forgive ourselves, that forgiveness may be merely a form of counter aggression, a way of stubbornly refusing to acknowledge guilt and shame, which we possibly deserve. If not, it is likely to be meaningless unless affirmed by others. We cannot in all honesty affirm ourselves. We give one another that sense of self-acceptance as we continue in communion with one another. And so again, true forgiveness is only real, it only has meaning, within the process of ongoing relationship.
People immobilized by shame and guilt will spend hundreds, even thousands, of dollars on mental health therapy in the hope of correcting the past by triggering some sudden realization or acknowledgment having to do with a
core issue
. Certainly it is precursory to acknowledge wounds, faults and feelings; to confess, as John put it. Notwithstanding, the long-term answer to shame and guilt ultimately lies in day-to-day communion – giving and receiving; not erasing or patching the past, but engaging fully in the present.
COPYRIGHT©DANIEL PRYOR 2010
Read past issues of CCF >>