Volume XVIII, No.4
October 2016
Joy of Suffering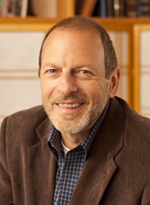 C.S. Lewis wrote that insightful book about pain,
The Problem of Pain
, which had a significant impression on me, as it has for so many. I've read that book more than once. Though it's been a while, I'm sure some of the thoughts I now share about pain echo those of Lewis. This article has to do with how the LORD might use suffering, emotional and even physical, to bring in the lost and purify the believer.
I think most accept the idea, if merely as a platitude, that pain can work toward improvement. "No pain, no gain," is the popular saying. But to ponder the process, to see it at work to the point that we realize there is no other way, that is something else.
In
The Problem of Pain
, Lewis addresses the juxtaposition of hurting world and loving God - "Why is there pain?" Recently I have been pondering more the question of the need for suffering. For example, a believer is dying of cancer, suffering. The family is gathered around. The ill person doesn't want to suffer. Those gathered around don't want him or her to suffer. But the person does suffer; sometimes for days, weeks months before dying. What is the purpose of suffering?
Of course, a lot of people nowadays, who prefer not to be burdened with this riddle of suffering, advocate for mercy killing. I'm afraid mercy killing, in spite of the altruistic rationale, will in the long run rob us of at least one sobering and spiritually deepening essential of our humanness - empathy, the ability to share another's suffering. Almost fifty years ago, I attended a weekly Christian gathering in the city. It was at the height of the Jesus People movement in the late 60's. In the gathering was a wonderful young man, inspired and inspiring, a poet and artist, much loved, badly crippled by cerebral palsy. On occasions this young man was submitted, by those who dearly loved him, to often quite drawn out, highly emotional, passionate attempts to get him healed. In the past ten years I have seen this man, still wonderful, still writing poetry and doing art, still very much loved and in love with Christ, still severely crippled.
What this man has in common with the person slowly dying of cancer and with the many suffering horrors around the world, is a host of witnesses. These witnesses may respond in a number ways. They may be materialists: turn a blind eye; just focus on themselves and their own comfort and wish those suffering to suffer quietly. They may be activists: get angry or indignant and find someone to blame - God, themselves, doctors or those who oppose "mercy killing." They may be pragmatists or realists: just find a way to get everyone through it with help from friends, family, pet. Be glad it wasn't me this time, and hope I never suffer that much.
But, as with the problem of pain, those who believe in God must have an answer. It seems to me that God uses suffering to the eternal benefit of that host of witnesses. If we the witnesses allow, suffering, and perhaps most of all the suffering of those we cannot help, brings us face to face with the question of what God is up to. It has been remarkable how the church in America has grown stronger through real-time knowledge of the horrible suffering of those in the Middle East. We are learning about prayer, we are learning about faith, we are learning about sacrifice. Christianity is becoming personally and culturally relevant again. The church is getting well.
Paul wrote to the Corinthians, "For, I think, God has exhibited us apostles last of all, as men condemned to death; because we have become a spectacle to the world, both to angels and to men. We are fools for Christ's sake, but you are prudent in Christ; we are weak, but you are strong; you are distinguished..." (1Cor 4:9-10).
And farther on: "For we who live are constantly being delivered over to death for Jesus' sake, so that the life of Jesus also may be manifested in our mortal flesh. So death works in us, but life in you." (2Cor 4:11-12).
I have personally seen individuals suffer in this way, for the sake of those looking on passively or with hardened hearts, who have strolled off into the shadows, in order that God might get their attention and bring them back into the light.
God does in a way create the darkness, simply by His not being there. When we wander off He withdraws Himself in order that we will wake up and search for Him. The pain of another's suffering is often part of that darkness. This is because God alone knows what it will be like for those who chose to part from Him. And He is not willing that any should endure that. So He is willing that He and His loved ones suffer here in order that those in the shadows will come back and not suffer later on. And, as with Paul, those who really know the love of God are willing to do this. They are willing to suffer, if need be, for the return of those who have wandered off.
The great concern for the suffering, dying Christian is the welfare and eternal salvation of those looking on. And he or she is willing to go through whatever it takes to play a part in their eternal joy.
COPYRIGHT©DANIEL PRYOR 2016
Read past issues of CCF