Volume XV, No.1
January 2013
Marriage Debate on the Church's Doorstep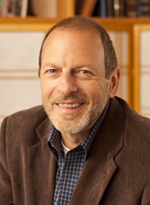 Part One: The Marriage Debate
What is the marriage debate?
If you're just returning from a trip across the galaxy, you may not have learned of the debate, now virtually global in scope, over whether marriage should be limited to one man and one woman, or not. For the sake of simplicity and clarity, the
conservative
side of the debate supports the
conjugal
,¹ or traditional view of marriage - one man and one woman. The
liberal
side argues for an open-ended definition of marriage.
Many people on both sides of the issue have viewed the debate through the misconception that it is entirely a moral debate. Conservatives who view it in this way typically argue that marriage is a divine institution, ordained by no less than God, and that it is a sacrament - representative of Christ and His bride, the church. Liberals who argue from a moral position argue that religious beliefs and allegiances are for personal application and are not relevant in general public policy. They argue that the only fair and democratic moral position is one that allows each individual to define marriage for himself or herself, regardless of the religious views or moral convictions of another.
In truth, if the debate were a moral debate, all positions - strictly speaking - would be religious positions. We would have a standoff in which neither side could press its definition of marriage on the other. That may seem to many to be a solution. In fact, it is no solution at all for the simple reason that if marriage can mean anything, then it means nothing. It's not clear to me how the liberal position is advanced by such a resolution. The conservative position certainly is not. In fact, this limber state of attempted co-existence always fails where moral principles are at issue. It is why we are at this place to begin with.
There is another reason co-existence will not do. History has shown that the welfare of any state has depended upon the security of the domestic family unit. Only traditional marriage insures the family, and thus the state. Furthermore, it seems marriage must be defined more or less universally. Having one definition on one side of town, or the world, and a different definition - or no definition - on the other won't do for the same reason having one table designated for smoking and the adjacent table for non-smoking won't do. We share too much globally not to be deeply affected by such a fundamental difference. Our ancestors must have instinctively realized this, since marriage has virtually had a singular global definition throughout known human history. Thus the state has a fundamental interest in maintaining a particular definition of marriage.
This moves the debate to an entirely different realm - one that regards only the substantive, demonstrative, tangible good that marriage must provide the state, and so be defined by the state as
marriage
. This is where the marriage debate can and must be won.
The fact that it is not a moral debate doesn't dismiss the moral issue at all. But the moral issue is entirely the business of the church and must be addressed first within the church. That is the subject of the second part of this article.
Conservative and liberal positions:
The traditional western view of marriage is the byproduct of two long-established, parallel positions - one held by the state and the other by the church.* Practically speaking, the two are very similar - which, I would guess, has led to a general complacency over their differences. They both recognize marriage as the comprehensive, exclusive, monogamous union of a man and a woman, of which sexual union - of essential
complimentarity
for the hope and potentiality of procreation - is the consummation. They both recognize all of the individual, familial and societal benefits of marriage as such. Based on these demonstrative benefits, both views recognize the uniqueness of one man one woman marriage and the critical importance of protecting it. What distinguishes the two is that, in addition to all they hold in common, one view also recognizes the marriage of a man and woman as an institution ordained for mankind by our Creator. It seems, though, unfortunately, not enough is understood about the Creator's possible interest in marriage, as to give this view any advantage.** And so, practically speaking, it is probably true that, even in the minds of most God-fearing people, what would distinguish the two views is immaterial.
This, in a nutshell, comprises the traditional view, a traditional view that simply underscores the practice of virtually every civilization and society known to have existed. Not until today has the world seen such a push to discard the traditional definition of marriage. It has simply been assumed that this is what marriage is -
ipso facto
. Thus no logical arguments ever seemed necessary. None were ever developed. Conservatives were, in retrospect, complacent. I think the church has to bear most of the burden here because the church, not the state, had a divine mandate. Believers slowly acquiesced to the more secular position on marriage in the absence of any clearly superior understanding. I believe it is largely this complacency - particularly on the part of church - that has left the screen door open for the flies to get in.
By
flies
I'm referring to the recently emerging
revisionist
¹ view of marriage. According to this view, marriage is an intensely emotional bond shared between people. Your spouse is your best friend and the one to whom you are most devoted, the one with whom you share all that you have and are.¹
and
² On the face of it this sounds pretty much like a traditional view of marriage, so far as it goes. That is no doubt how it has come to be embraced by many who believe they hold a traditional view. What is missed here - no doubt intentionally - is any reason to limit marriage with regard to gender, or number of spouses involved. Nor is there anything to imply a hope of, or a responsibility to children. There is most certainly no consideration of God.
Now many have reasoned:
What's wrong with trying something different for a change? After all, marriage between a man and woman hasn't been entirely successful; look at all the abuse and heartache.
Good point. And where is abuse and heartache largely occurring? It's occurring in marriages that are based not on a couple's life-long commitment to exclusive, comprehensive union and healthy domestic life, but rather on the individual's personal agenda, personal interest, personal gain, emotional attraction to another - all which wonderfully describe the current revisionist rationale for marriage. Revisionism will not curb abuse, it will foster abuse.
The devastation this open-ended view has brought and will continue to bring about, is presented clearly in the recent book written by three high profile scholars from Yale, Princeton and Harvard.¹ In asking the question: "What's so bad about an open-ended marriage concept?" what most people don't comprehend is the vast implication, and basic essentiality of a fixed definition of marriage - one that protects and insures certain fundamental goods of society. If a generation is raised not having a fixed concept of the standard - what marriage is - then that generation will neither know how to behave as married, nor see any reason to do so. What's so bad about that? Healthy children are the essential investment of future healthy societies. More than enough research has been done to establish the fact that children raised in a traditional domestic setting by their biological parents are by the rule far better off in every way than those who are not. If marriage is no longer clearly viewed as the exclusive, comprehensive union of a man and woman in which sexual union - which anticipates procreation and domestic life - is the consummation, the value and welfare of the child is soon lost and the entire infrastructure of society comes crashing down. People who think this hyperbolic or find it hard to believe, have simply not read the research data.
Cutting to the chase, the argument that same-sex couples - or other various arrangements of groups - should have equal right to all the benefits of traditional marriage misses the point altogether. Marriage is not just people saying "I do," exchanging rings and getting tax benefits. The definition of marriage has never been casual or arbitrary. There are sound reasons for all societies having honored marriage (as traditionally defined) as a uniquely structured institution, and those reasons have not changed and will not change. Among other things, they include procreation and stable family life. The moral issue is a whole other argument. Even the Ancient Greeks, who practiced homoeroticism openly, understood the essential and inimitable role of the exclusive, monogamous, comprehensive union of a man and woman, and this they called marriage - and for good reason. According to research, homosexual relationships (also "open marriage" and "multi-partner unions") at best provide none of the essentials for raising healthy children and building healthy society.¹ Nonetheless, that seems, amazingly, to be considered still a point of debate, even in the minds of some believers.
Part Two: Marriage and the Church Today
How did we get into this mess, though? How did we get to the point where marriage is under attack as it is today? I'm speaking primarily to believers. Until recently - not more than 25 years - there has not been a struggle over the legal definition of marriage. The church and state have walked pretty much arm in arm. There has never been a need to protect or even completely understand our religious position on marriage. But if people do not understood what marriage is, how can they hope to live it fully? If they cannot live it fully, how can they hope to raise children who may benefit fully, thus regard it as something of value, and pursue it themselves with full understanding of what it is?
Slowly, in the absence of any objective understanding of marriage, we have become comfortably moderate, until our concept of marriage mirrors remarkably that of those who promote the revisionist or open concept:
an intensely emotional human bond in which the lives of the individuals are intimately shared, a societal mechanism, an artifact of human need, human law and culture
. However, defined in this way marriage can take any form that is reckoned to be emotionally gratifying or in any way useful: gay marriage, polygamy, polyamorous households and multi-partner unions - all of which have a devastating effect on the health of society.¹ As the permutations of sexual (or non-sexual) "marriage" arrangements inevitably increase the destination of this path becomes rather obvious, leading
by way of formlessness to pointlessness
.¹ Certainly, in the interest of preserving such an essential institution, there must be continuous pressure brought to bear in the political arena. However, the real battle will never be won there. The people themselves must be persuaded of the singularity of the institution of marriage.
A profound point is suggested by Girgis
et al
, one that the church must consider soberly and earnestly: Are we preparing young people for marriage? In our pre-marriage counseling, are we assessing their readiness for marriage? I think this is something pastors have increasingly shied away from. Often pre-marriage groups and pre-marriage counseling are delegated to young pastors or lay pastors who have only a cursory understanding of marriage themselves. Their checklist of criteria for marriage preparedness is often inadequate. We see increasing cases of young people from very dysfunctional backgrounds going, with the lay pastor's blessing, full speed ahead into dysfunctional marriages - where children will be birthed and raised in further dysfunctional homes. Is it not time for church leaders to begin taking marriage preparation a lot more seriously?
What should marriage preparedness look like? For one thing, there should be sufficient focus on the things that have gone wrong in the families of origin and are thus very likely to repeat. Quite a lot of young people come from broken homes and/or abusive home environments. (There are no perfect homes.) Such a person needs to understand what happened to the relationship his or her parents shared, what effect it had on his or her self image and outlook, and what will have to be done (long-term) to reverse the effects and alter the course of life so that the pattern is not repeated again in the next generation. Young people entertaining marriage should know each the other's past (at least in general), so they can be vulnerable and so that each can participate in the other's healing and growth process.
Also, there should be sufficient focus on the present and future. Objective criteria would be a good starting point. Specifically, do they (do their parents) know what marriage is? Do they understand it involves a very real kind of death?*** Do they comprehend the temporal and eternal weight of it? Are they socially mature and financially ready? Are they communicators? Are they problem solvers? Are they of strong character? Do they have the courage, vision, maturity, wisdom and resource to get established, stay the course and raise healthy, successful children? You might say these qualifications would surely eliminate many marriages. It is probably true that they would discourage many of what would likely turn out to be unsuccessful marriages. They would also eliminate many divorces and heighten expectations. The stock of the marriage institution would go up.
Last, but in no way least, there should be much more dedication on the part of believers to comprehend God's interest in marriage. We have fallen short here. Isn't it obvious that to say
God hates divorce
lacks sufficient meaning for at least half of those who get married. Likewise, to say
marriage is a picture of Christ and the church
is far too abstract to have any impact on the way a couple behaves toward one another. We need to make every effort to bring these ethereal concepts down to earth. Why is God so interested? Why did He create us this way? What benefit is a temporal institution to eternal beings? I've been in the body of Christ for more than 60 years and I've never heard the answers to these questions. I would venture to suggest an avenue of exploration; perhaps you've already thought of it. It is clear from Genesis chapters one and two that the spirituality of the man and the woman is not something each has independent of the other. They are one. If mankind had truly understood this and lived it out, would there even be a homosexual culture, or any debate over the meaning of marriage?
Maybe in some regard the attack on marriage comes at the right time. Perhaps if marriage pictures Christ and the church, our relationship with Christ would now benefit from our understanding what marriage is.
* This idea does apply globally. Of course the western church hasn't always had a role globally. However, religion in general has to some extent had a role in civilization. Where ever that is the case, it can be said that the religion and the state - whether or not they were one and the same - would have agreed on a definition of marriage. So, the idea behind the statement I make here does have broad application. However, I'm talking primarily of western tradition.
** Much of the data, including divorce rate, is similar for "believers" and "non-believers."
*** I have often remarked that marriage is a death experience. The word sacrifice does not do justice to the necessary commitment of a successful marriage. The ego must die in order for the two to become one in any depth at all. This is a daily process that never ends. In fact, I believe this death is the theme of marriage, as illustrated by the Father's abdication in creation, and in scripture where Adam is said to "sleep" as Eve is taken from his body, and in the death of Christ for His bride.
1
What is Marriage? Man and Woman: A Defense
- Girgis, Anderson, George. This book is a scholarly legal defense of traditional marriage. The question is often raised: how can either side win this debate based on personally held values? It cannot, of course. But this book doesn't attempt anything like that. Instead, traditional marriage is defended on the grounds that it alone provides society with certain essential, tangible goods.
2
What is Marriage For?
- E.J. Graff. E.J.Graff, a self-proclaimed lesbian herself, promotes the revisionist view of an open-ended marriage concept.
Read past issues of CCF