Volume XI
December 2009
Relationship and Mental Health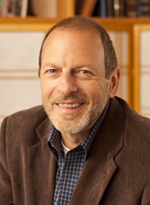 This holiday season is the perfect time to contemplate one of the great gifts God has given us and one of the fundamental ingredients of our total well-being: relationship. Relationship is so ubiquitous that we rarely, if ever, stop to consider its immeasurable impact on our sense of identity, as individuals and as a community. In my profession as a counselor, I have found that men, women and young people who struggle with anxiety, depression and related mental conditions, often share something in common - they lack intimate friends. Many psychiatrists, psychologists and sociologists agree that this lack is more often the cause of emotional and mental problems than the result. What is disturbing is that this clinical population is a good representation of our society as a whole.
We have grown distant, overestimating the value of the individual and underestimating the essential value of relationship. Even as Christians, we have allowed individualism to get well into our thinking. It is said to be assumed by many, believers and nonbelievers, that the "supreme dogma of Christianity is the value of the individual."
1
We must not diminish the fundamental importance of each person's relationship to God. But have we overlooked one critical consideration: What is a person in the first place?
What does it mean to be human, in the sense that God has ordained? "Created in the image of God" certainly intends a state of communion. Scripture makes it clear that man cannot live alone and that God dwells in a sanctuary of living stones, the communion of His people. However, mankind remains convinced that the key to happiness is the discovery of one's own self. Once the self is discovered, it can be harnessed and utilized for the good of the community. But it doesn't work that way. The aggregate of discord is not harmony. And, the self that evolves from solitude is not the same as the self that develops or that interacts naturally within relationship; nor can it be.
Well known psychiatrist and author Scott Peck advocates for what he calls soft individualism, where the essential role of community is recognized, as opposed to so called rugged individualism, where its role is generally overlooked;
2
a refreshing point of view. But I believe addressing our cultural crisis warrants stronger wording.
Martin Buber refers to an "eclipse of God in the modern world." Egotism has set man against man and rendered man incapable of seeing, hearing or sensing a God who dwells in communion, where two or more are gathered in His name – or His nature, as some have suggested. Man against man produces egos. Man with man produces persons - by which Buber implies human beings not living merely with, but into and out from one another. Where Peck makes a focal distinction between "soft individualism" and "rugged individualism," Buber differentiates between mere egos and true human persons. Egotism, says Buber, must lead to two anthropologies and corresponding social structures: individualism and collectivism. Both are rooted in the inward isolation of the human person who has lost the capacity for intimate ("I-You" as opposed to "I-It") relationship; the result being "an existential constitution of solitude such as has probably never before existed to the same extent." The individualist affirms this constitution by glorifying his solitary state to soften the despair with which it threatens him. In the aggregate, collectivism, he tries then to escape his isolation by surrendering his small ego to the will of a larger group. But this is not true community, because it is built not upon communion, but upon the competing egos of disconnected units.
1, 3
This is the current tragic state of American society. Collectivism, not communion, is what we see all around us in our pseudo fellowship, our political and special interest groups, so-called support groups, community groups, subcultures, genres, various clubs and societies, and, sadly, in many churches. And we see it in our marriages, where husbands and wives agree to retain their respective individualities using various tactics for devaluing and distancing one another. This disintegration of the human community has been, in the considerable opinion of many, the root cause of an overwhelming majority of mental health issues.
God knows that the heart of man is bent toward individualism. It is a necessary risk of self-awareness, and one that God addressed in His making of man and woman from the same lump of clay. It is also a significant part of why His message through Jesus is one of total giving and supreme sacrifice.
It is amazing how quickly a person grows in faith and confidence when he or she puts his or her heart and soul under the care of and into caring for others. I have personally experienced an immediate turning of discouragement into confidence just in the act of earnestly praying for another person. Imagine what it would be like if we made intimate relationships our lifestyle. The truth concerning the fundamental role of intimate relationships in the life of a believer is why I stress relationship with all of my clients, regardless of the presenting problem.
I urge you to be more aware this season of the message of relationship in your celebration of Christ's coming. Consider that God has thus become incarnate to indwell not isolated
egos
, but the communion of intimately related believers,
persons
, and those to whom their lives are given.
COPYRIGHT©DANIEL PRYOR 2009
Read past issues of CCF