Volume XXI, No.2
May 2019
A History of Modern Depression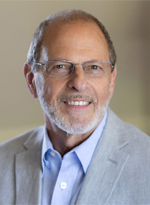 I recently heard an interview on a Christian radio program, where the host and her guest were talking about the epidemic problem of depression. To be honest I didn't agree with their position at all. But I also I found their dialog, though well-intended, to be emotionally charged, naive and misleading. They seemed to be advocating for more honesty in the Church about just how much and how many of us are really depressed.
Honesty, they seemed to be saying, was what would bring about a healing approach to dealing with this epidemic disease. In their opinion, the problem is much greater than we are admitting ourselves. And hiding from the truth, keeping a stiff upper lip, or putting a biblical bandaid over the pain, is only making things worse. People then suffer in silence, when they could be getting treatment - perhaps medication. So pastors, it was emphasized, need to be talking about depression from the pulpit. Leaders need to be admitting their depression. After all, they said, King David struggled with depression.
Well, I thought, looking through that lens we could add some others to the list of Bible characters who seemingly suffered from depression. I don't imagine that Adam and Eve were tickled about being locked out of the garden, though there are no explicit references in their case to sadness, grief, loss of appetite, etc. Certainly Cain should head the list: "Why is your countenance fallen?" I'm tempted to search for hints of melancholy in the words and descriptions of other biblical figures; so many in the books of Kings and Chronicles. King Saul brooded quite a lot, and needed music to sooth his soul. Should I consider Abraham, Issac and Jacob? Many of the prophets might be found on my list, because their lives often exemplify the kinds of things that could be construed as melancholy or sadness or morose.
The point being made by the host and guest of the radio interview was that since even biblical giants had the disease of depression, we should not to our greater hurt be so foolishly pious as to pretend we do not likewise suffer this natural infirmity. The host and guest of the interview were taking the term "depression," assuming its current cultural meaning and scope, i.e., "disease," then circling back and retrofitting the current usage into biblical contexts, replacing words like
grieved
with
depressed
. Then they reasoned that since grieving really means depression, and since depression is a disease, then the grieving biblical figure was diseased. If they found the psalmist expressing hopelessness, or sadness, or speaking of lack of appetite or inability to sleep, well then, the psalmist must have had the disease of depression way back several thousand years ago. And doesn't it make you feel better already, to know that the disease has always been around, and that now, finally, we can medically treat it?
I decided to review my position and do some digging into the history of depression. Again, it seems that most researchers into the history of depression want to go down the same trail as the radio dialog I've been talking about. That is, take any part of the ever-expanding definition of depression - sadness, for example - and look for its mention or indication in history as evidence of the "disease." One of the first examples would be the mention of
melancholia
in Greek literature. Interestingly, the cases cited over time all had to do with someone feeling bad over some loss or having committed an immoral act. The same thing seems to hold for later Roman literature. When certain current tag words for the alleged disease are mentioned in history, it is in connection with some degree of deserved guilt, or fear of imminent punishment. Today, however, secular science is trying to prove that depression is a disease and has no connection with, for example, violation of the moral conscience. It just comes on like a cold. If it is the result of something we have done, or failed to do, or if it is the result of some way of thinking, then the treatment is clear enough; change your thinking and change your behavior. "Why is your countenance fallen? If you do good you will be happy. If not, sin lies at the door and you must overcome it." Genesis 4:6
The bulk of resources, if you just look on the Internet under "history of depression," will assume that our current ever-expanding development of the term is true for all of history, that there has always been this disease called depression, and that we are just now discovering it. But I will argue to the contrary. I will say as I have for years, that we have largely created this
disease for which there is no cure.
I have good reason to think so. To quote just one source, Dr. Gary Greenberg (
The Manufacturing of Depression
…, 2010):
"It could be that the depression epidemic is not so much the discovery of a long-unrecognized disease, but a reconstruction of a broad swath of human experience as illness. Depression is, in this sense, a culturally transmitted disease, the contagion carried not by some microbe or gene, but by an idea…"
Of course, worry has always been part of the human experience; after all, we are aware of our mortality and the subsequent impact of events that signify any sort of loss. If, however, you look back into the history of what we popularly think of as depression today, you find very little prior to the discovery of mood altering drugs. In fact, a Swedish pharmaceutical company had an SSRI (selective serotonin re-uptake inhibitor) on the market some years before the introduction of Prozac, and discontinued it partially because there didn't seem to be a justifiable need. Apparently it was different in the US, where need might be measured not so much by the actual negative impact of a feeling, but by what people would pay to simply be rid of it.
Here is a little bit, a real thumbnail sketch, of the history of depression - that is, as pertains to current ideology:
Odd as it may seem, it was a young marine biologist, Betty Twarog, who first speculated a certain critical neurologic chemical would be found in humans. In fact, prior to the 1900s, the idea of chemical neurotransmission was not thought to apply to humans at all. But I'm getting ahead of myself. Several pieces of the puzzle were in place before Twarog would make her discovery.
Sometime around the year 1884, Ivan Pavlov (of the salivating dogs and Classic Conditioning) was studying digestive systems, with particular interest in the function of muscles that process food through the intestines. That in mind, he was drawn to the oddity of molluscs - clams, mussels and such - focusing particularly on what digestive mechanism activated the opening and closing of the shell. He was also intrigued by the strength of the mechanism; it takes a lot to open even a small clam shell. But his research dead-ended, as far as he could see. He lost interest, and took a different direction. That is the end of his role in this story.
In 1914 the chemical acetylcholine was discovered in laboratory research. Acetylcholine, it turns out, is a most plentiful and most obvious neurotransmitter necessary for survival; increasing theta waves and intensifying neural signaling, in particular those having to do with memory in the perirhinal and entorhinal cortex. A scientist by the name of Otto Loewi confirmed acetylcholine in 1921. Loewi also demonstrated the principle of chemical neurotransmission. He found that a frog's heartbeat could slow if stimulated by a chemical transmitted by the frog's vagus nerve. These two discoveries together advanced the idea of chemical neurotransmission and its possible application to humans. So, at this time it was held that there were two and only two neurotransmitters applicable to humans: acetylcholine and epinephrine (adrenaline), both critical to survival.
Now about 1952, Betty Twarog, the young marine biologist, had been fascinated with the work Pavlov had left unfinished, almost 70 years before. Also, having the added benefit of Otto Loewi's later discoveries, she reasoned that a neurotransmitter - a third heretofore unknown neurotransmitter - was the key that locked and unlocked the mollusc shell. And she reached beyond this, speculating that this third neurotransmitter would be found in mammals as well as marine life. She thought this because, to her, it just made aesthetic sense.
Around that same time, Abbott Pharmaceutical had developed a molecular compound it was anxious to find a profitable use for. Abbott distributed samples of the compound to leading scientists, asking them to analyze it and give feedback. One of these leading scientists turned out to be Twarog's mentor, so she had access to it. On a hunch, Twarog thought Abbott's compound might be the third neurotransmitter she had speculated upon. Actually, it wasn't a blind hunch. The chemical had been discovered in the gut of squid and octopi, and labeled by marine biologists as
enteromine.
At the same time, as it turns out, chemists were also familiar with the compound, albeit as
5-hydroxytryptamine
. And biologists who found it also in blood were calling it serotonin. Within two years Twarog had found serotonin in brains of rats, dogs and monkeys. Satisfied she had proved her point, she returned to marine biology. And there ends her role in our story.
Up to this point, none of this had any connection to the popularizing of antidepressants. The last missing part of the puzzle was provided by another branch of science. During the 1950's the use of a particular antitubercular drug, it was observed, was inducing a euphoric state in patients. The drug, lysergic diethylamide (LSD), was inhibiting an enzyme that breaks down serotonin. In other words, serotonin was found to be critical for feeling euphoric. Pharmaceutical companies and scientist began to paste together theories that mental health issues and bad feelings were all due to abnormal imbalances in neurotransmitters, in particular serotonin. Between 1988 (when Prozac first hit the market) and 2005, the use of antidepressants rose from almost nothing to 10 percent of America's adult population - 27 million users; a $10 billion windfall for the pharmaceutical company.
What contributed to the rapid rise in the use of antidepressants and the idea that anything short of complete satisfaction in life might indicate an abnormality, an illness, a disease? Have antidepressants solved the problem? Consider this: antidepressants, SSRI's developed by 1990 were no more effective than the ones being sold 40 years earlier. In more than 50 percent of clinical trails SSRI's have been no more effective than placebos.
Greenberg credits the popularization of antidepressants to a number of things. "Depression," says Greenberg, "is, in this sense a culturally transmitted disease, the contagion carried not by some microbe or gene, but by an idea transmitted by subtle and not-so-subtle means, including clever direct-to-consumer prescription drug advertising; ruthless drug dominance of medical education, research and practice; those dire statistics; state laws ordering insurance companies to pay for treatment of depression as they would for diabetes or cancer therapies; a new DSM with even more subspecies of depression; and casual conversations with diagnosed and medicated friends."
Add to these, two other influences, again cited by Greenberg: The third edition of the psychiatrists' diagnostic manual released in 1980 was a far departure from the previous two. Beginning with the DSM III (Diagnostic and Statistical Manual of Mental Disorders, Third Edition), the psychiatric professionals group not generally taken seriously by the scientific community, sought to make psychiatry truly scientific by marrying it to the practice of medicine. Lastly, the culture was ripe for revolution. Greenberg writes,"It is as if the authors were standing on Mars, surveying their discontents through a telescope…that was exactly their intent…to incite a revolution in psychiatry…It took a decade and the introduction of a few drugs, before the revolution was complete, at least with respect to depression."
Where does all of this leave us? In truth, depression, by its now politically correct definition, is a cultural ideology that has only existed since pharmaceutical companies and the American Psychiatric Association joined forces in the 1980s to cash in on soft society's urgent need to be pain free. But as Greenberg points out, antidepressants, notwithstanding any good they have done, have changed the way we think of ourselves, as a society and as individuals. They have changed how we see ourselves. They have changed what it means to be human. They have changed our opinion of life and its value.
But, as a Christian in the mental health field, I must add something at least as terrifying, if not more. They have not just changed the way we think about ourselves. They have changed the way we think about God. They have changed the way we think about prayer. They have changed the way we think about the suffering of others. Because if God can't be the answer for our discouragements, then can we hope in Him at all? If prayer can't bring instant relief, then why bother? After all, there's a pill for when things don't work out. I think it is a travesty that Christian therapists have bought into this ideology of mental illness to the point that things like devotion and prayer are not real answers;
scriptures may deal with the surface symptoms of depression, but they can't really solve it because it's a disease and requires a medication.
Something God missed when He thought it all out.
We do not judge, nor should we judge the motives of those who find medication necessary to cope with life. However, to believe there is scientific evidence the almost 500 so-called mental disorders have biological origins, and that psychoactive drugs are carefully designed to help, and do, in fact, help the condition, is to believe a false narrative. God does know all about our emotional pain. He has made provision for it. Consider this: if we have anti-anxiety and anti-depressant medications at our fingertips, will we ever have incentive to grow in faith?
I never advise anyone to just stop taking psychoactive medications. But I strongly encourage them, with the help of a trusted doctor, to set a manageable baseline and then never go above that. Instead, learn coping skills and life management skills. Cultivate a deeper walk with the Lord. And as they begin to experience success, slowly taper off of the medication. I've seen many people take this cautious advice to heart, reduce medication use and manage life much more productively.
For further support of this viewpoint, please look at this specific publication by psychiatrist Dr. Peter Breggin
by clicking here
COPYRIGHT©DANIEL PRYOR 2019