Volume XIX, No.1
February 2017
The Purpose of Marriage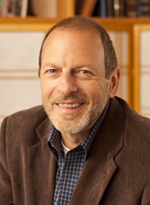 (This is an abstract for CCF from a larger work on the topic.)
When I suggest that marriage has a purpose people hear that and react to it in a number of ways, because the idea of
purpose
can mean different things to people. For example, gay movement advocate E.J. Graff,
What is marriage for?
, defends the right of individuals to make marriage anything at all that they desire, or need, or choose. For Graff the purpose is entirely subjective - companionship and pleasure. At the other end of the moral spectrum,
What is Marriage? Man and Woman: A Defense
(George, Anderson and Girgis) speaks of the many essential cultural and societal benefits of the traditional view; its purpose then is more objective - procreation and the nurturing of families committed to strong traditional values, leading to a strong moral society. Many Christians will appreciate the essential cultural and societal benefits of the traditional (I.e., biblical) view of marriage, but will also add that "marriage is a picture of Christ and the church." None of these, however, really get to the matter of the purpose of marriage. They speak of advantages, benefits, essentials and doctrinal beliefs, but not of purpose.
Have you heard the architect's axiom, that "form follows function"? In other words, the design of a structure must follow from its intended use. I have coined a parallel: "process follows purpose." As a marriage counselor, I find myself dealing a lot with the processes of the marriage, because that's what people want help with. Included would be the way they communicate, resolve conflict, engage in intimacy, parent their children, divide up the house chores and so on. People will go round and round concerning process, sometimes for years without making any headway. The reason should be obvious: they are not agreed on their purpose. To further illustrate, let's use an analogy of sailing. Think of purpose as the boat's destination and process as its course and tack. Process follows purpose. The way things are done, must follow from the reason they are done.
And so the purpose of marriage is about its ultimate goal. As to the ultimate goal of marriage there are perhaps a very large number of opinions. A couple came for counseling after being married a very short time. He had changed his career direction, and as a result his income was temporarily down from what it had been when he had proposed marriage and she had accepted. She was now threatening divorce, on the grounds that he had promised to maintain that higher level of income. We began to talk about the purpose of marriage. She knew what it was, she said. She had read a book about it. "The purpose of marriage is to make me a better person. So, if this marriage is no longer making me a better person, why would I not divorce?" Indeed, since process follows purpose. What really is the purpose of marriage; not a purpose or a benefit, but
the
purpose. This of course implies the question of ontology: what is ultimately true, regardless of our observations or experiences. What is the ontological purpose of marriage? What does God intent it to do?
To ascertain the purpose of marriage we should look at the introduction of the whole relationship of man and woman. We find this in Genesis chapter one and Genesis chapter two. Taken together, these passages make it clear that the relationship of man and woman have something to do with the image of God, the nature of God. That makes perfect sense. Because it is an immutable fact that God desired and designed everything He created from the blueprint of His own divine nature. There can be no alternative.
Genesis 1:26-27 is used by many to introduce the Trinity. Thus, they deduce the "image of God" implies body, soul and spirit. That is a very weak argument in this Genesis context. This passage is not about the Trinity. However, it does strongly imply God's intimate relatedness within Himself. And the usage of the plural and singular declensions referring both to the person of God ("Lets Us" etc) and man, seems to clarify that the humanness man - that which is after the image of God - has to do with this same immanent intimacy within the relationship of man and woman.
Supportive of this, are two suggestive details found in the narrative of the second chapter of Genesis. First, we find here an entirely different account of the creation of man, one I am persuaded is intended to drive home the point of the chapter one account. We read here that Adam is made without Eve, but no mention is made in this account of man being in the image of God.* In fact, we have God saying the male on his own is not good. Now, you can attempt various approaches to this idea of Adam being found less than good. But you will not be able to get around the fact that only God is good. Later after Eve comes on the scene, God says this is "very good." I'm just going to suggest here that Adam on his own is not in the image of God, in the way that idea is implied in Genesis chapter one. Adam and Eve are equally necessary. The second suggestion we see here is the horrendous way that Eve comes on the scene. Adam must lay down his life, and Eve is torn from his side. This to me is, if anything, a reinforcement of Genesis 1:26-27, where the human (singular) is created male and female: "Therefore shall a man leave his father and his mother, and shall cleave unto his wife: and they shall be one flesh." (Genesis 2:24)
If the meaning of these observations is as I have inferred, then I would suggest the purpose of marriage is to keep us human. That is not to say that everyone has to be married. But it is to say that the purpose of the proper marriage relationship is to keep mankind on track. And what is important about being human, in this sense? The purpose of humanness is to encounter God. "There is one God and one mediator between God and man; the man Christ Jesus." (1 Timothy 2:5) Humanness is our rendezvous point with God. Being fully human, as God intended us to be, is essential in our unity with God in Christ. It is implied in the working out of our salvation. (Philippians 2:12) Among other things, humanness means being other-centered, given, surrendered, yielded, a servant of the other. This is the intimate nature of the Godhead and the intended nature of man.
If this is realized as the purpose of marriage, the process in many marriages should be dramatically altered for the good. And not only that. There are many processes in marriage which are necessarily uncomfortable, included are all those that facilitate the "two being one." These processes now take on new meaning and are realized as necessary rather than simply bothersome. Understanding the purpose gives meaning to a process that would otherwise be discarded. "Where there is no vision the people cast off restraint." (Proverbs 29:18) The final work of this must intimate of relational processes is to keep us positioned open, and contrite before God.
* Literally not Adam the male. Rather adam the human. No gender is implied in the Hebrew until Eve is taken from the human. It is as if the woman was already part of the human, yet not distinct from the male.
COPYRIGHT©DANIEL PRYOR 2017
Read past issues of CCF