Volume VII, No. 2
April - June 2005
Relationship: The Final Frontier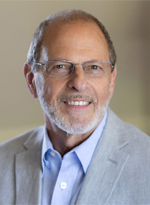 How many times have you felt as if you were setting your personal life or ministry aside in order to invest in a relationship? Perhaps it's an elderly parent, a child, a spouse or even a sibling who seems to require too much precious time. Certainly boundaries are necessary. Without boundaries any relationship could become overwhelming. When extremely dysfunctional relationships are allowed to develop - such as role reversals in which children are bearing the emotional burdens of their parents, enabling relationships, codependent relationships and overtly abusive relationships - they require a good deal of hard work to resolve. But these
dysfunctional relationships
ultimately originate in the simple neglect of
functional
relationships. In more extreme cases neglect perhaps began generations before and developed into the current dysfunction. In milder cases the neglect can be found in more recent or immediate instances.
Because our concept of holiness often emphasizes separation rather than union
1
, many Christians seem to think of horizontal relationship as a necessary, often tedious obligation on the road to sanctification and Heaven's reward. But when I read the scripture that says, "you are dead and your life is hidden in Christ" I understand that to mean that my
life
equates to the relationships I cultivate within the Body of Christ. Relationship is not a chore along the way to our destination; it
is
our destination. It is the
final frontier
. When it's time to depart this world, relationship is in one regard the only thing of value that you leave behind. In another regard it is the only thing you take with you. Relationship is everything.
The cost of neglected relationship is historically high. It is probably the single most destructive human force of all time. Neglected relationship no doubt had a great deal to do with the rebellion of Adam. It has ultimately spawned a vast criminal population and the astronomical cost of maintaining it. It has resulted in war and weapons of war, abuse, mental and physical sickness and, according to scripture and medical research, even premature death.
In contrast to neglect, a critical ingredient of healthy relationship is deliberateness or
intention
. You've heard people say things like, "Our love will never die," or "No matter what, we'll always be friends." These statements are unrealistic. A relationship is a type of garden. And, as with any garden, it requires an intentional effort. If you don't manage your garden with effort and intention, the outcome can be predicted with absolute confidence:
weeds
. Paul refers to the consistent and intentional management of relationships as the
rightful discernment of the Body
, the lack of which, says Paul, has resulted in illness and premature death. This is true in both a physical and spiritual sense.
Many churches today are caught up in
revival technology
: more elaborate buildings, bigger music ministries, extensive healing ministries, the so-called "worship experience," recovery and cleansing ministries, how-to books and discussion groups, and so on. An incredible amount of money and effort is being pumped into the revival of the Church. It all images an intensive care unit at some major hospital. Why this constant state of emergency? What is perpetuating our chronic need for deep healing and revival? Neglected relationships! "We are hardwired for relationship."
2
As one psychologist put it,
We seek to know that we are held in the heart and mind of another.
People who are insufficiently attached within the Body seem to be in constant need of "heroic measures." The net gain of all such efforts is the temporary meeting of a very basic need: a sense of relatedness within the Body of Christ. How tragic is the lack of realization that this relatedness, which facilitates the life-sustaining blood of the body, need not be reserved for emergency use only. It could be and should be a constant supply. The Church might greatly reduce its need for heroic measures if it would take care of its daily health through intentional management of basic Body relationships.
A more consistently healthy spiritual, mental and physical life can be cultivated when you start with the relationships closest to you and begin to be intentional in your management of those relationships. In other words, intentionally serve that other person. In time you will realize that you have not set your life aside; you have rather discovered it.
"If you lose your life for my sake you will find it."
COPYRIGHT©DANIEL PRYOR 2005
To learn more about Daniel Pryor MA, please
visit his website.
View complete list of archived issues >>