Special Edition
July
Books and Online Resources Concerning Same-Sex Attraction and Transsexual Issues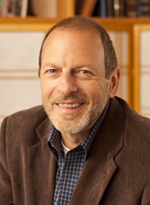 The following is a list of excellent books and online programs and resources, particulalry helpful for men and women struggling with same-sex attraction and transgender issues. You will also find these resources helpful for parents who want to educate their children to avoid these problems.
Books:
My Genes Made Me Do, It
(Scientific. An absolute must read for anyone who doesn't understand the issue or the research. Easy to read. Also available free online.)Neil and Briar Whitehead
Homosexuality and the Politics of Truth
(Understand where and how the frenzy all began in 1974.) Jeffrey Satinover, M.D.
Destructive Trends in Mental Health:Well-Intentioned Path to Harm
(Misdirected aids research, too much medication, and many other issues addressed by a host of MDs; too many to name.) R.H.Wright, N.A.Cummings
Setting Love In Order,
( A great book;recommended by Leanne Payne; testimony and guide by former gay, Mario Bergner
Desires in Conflict,
(Causes of male homosexuality) Joe Dallas
The Complete Christian Guide to Understanding Homosexuality,
Joe Dallas
Restoring Sexual Identity,
(Women struggling with same-sex attraction) Anne Paulk
When Homosexuality Hits Home,
Joe Dallas
Someone I Love is Gay,
Worthen and Davies
What Does the Bible really Teach About Homosexuality,
Kevin DeYoung
A Parent's Guide to Preventing Homosexuality,
Joseph Nicolosi
An Ounce of Prevention,
(preventing homosexual condition in youth) Don Schmierer
Understanding Gender Confusion
(understanding transgender) Denise Shick
Online resources and programs:
www.reachtruth.com
www.takingbackground.com
www.livehope.org
www.peoplecanchange.com
COPYRIGHT©DANIEL PRYOR 2015
Read past issues of CCF