Volume XI, No. 2
April - June 2007
Tips for Dealing with Teens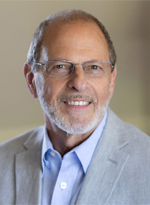 Don't we parents sometimes wish our kids could skip over the tempestuous teen years and go directly from a relatively confident 11years old to a more understanding 19? Generally speaking, between the ages of 12 and 18 things start going sideways even in the best of families. It seems in those years as though the great times we have shared with our children, times of youthful delight and discovery, gradually give way to contention, distrust and anguish.
If you've done your homework you know that this is part of the process and it is more or less unavoidable. There are, however, some things that parents can do to shorten the duration and limit the emotional damage of the process.
The first thing that we must remember is that we have modeled our child's behavior to a great extent, perhaps not in our explicit instruction, but more importantly in our intuitive, subconscious habits and behaviors. In a thousand ways every day we teach our deeply held values by our facial expressions, body language, tone of voice, preferences and behaviors. Our children thus reflect the values we have, not the values we wish we had. The two are quite often very different.
A man had worked from home during the first years of his daughter's life. The two had become very close. The father was continually looking for ways to encourage his daughter. He doted on her, included her in his daily projects and was highly complimentary of everything she attempted. In spite of his efforts, by the time his daughter entered second grade she had begun to doubt herself. At a PTA meeting the girl's teacher took her father aside. "Sir," she said, "You just have to start finding ways to encourage your daughter. She has almost no confidence at all." The father was simply crushed at the thought of his daughter being anything less than totally confident and secure in herself. Fortunately, through counseling, this father was able to discover the reason for his daughter's discouragement take steps to correct it. Although the father tried his best to teach his daughter self-confidence, in the end he could not, because he had none himself. He could not teach her a value he did not personally hold. This is the real explanation for almost all children who lack confidence, and the main reason school teachers generally fail to instill confidence in high risk students. The problem is in the way that dad and mom think of themselves. Parents teach the values they have, not the values they wish they had.
This is a difficult pill for caring parents to swallow, but it's absolutely true. I will never forget one of several sobering lessons that I learned from our daughter. She was probably not more than four years old. We were stuck in traffic behind a school bus. My daughter painted a scowl on her little face and squeaked, "Get that bus out of our way!" I was really dismayed at hearing that kind of remark from my
characteristically
tenderhearted little girl. I had worked hard to restrain myself and exemplify good values for her, and thought I had been pretty successful. "We don't need to talk that way, Sweetie," I told her. "Daddy shouldn't do that either." She cocked her little head and gazed at me with a look somewhere between curiosity and bewilderment. "It's too late, Dad," she explained, "I already think that way." So be gracious to your teenagers. Caught between the values we've taught them by example and the values we've intended to teach them by our words, their world must often seem full of contradiction.
A second key that I have discovered is the value of talking to teenagers as though they are adults, for in fact that is the world they are entering, not altogether by choice. A good deal of their apparent frustration owes to lack of confidence in this new environment. We can teach them confidence by openly accepting them in the adult world. For example, how would you as an adult want your boss to remind you of a project that had been assigned? How would you as an adult want to be reminded of a failing? How would you as an adult want to be acknowledged for good effort? To paraphrase the Golden Rule,
Do unto your teenager as you would have others do unto you
.
Thirdly, it is important to realize that the relationship between the parent and the teen is a process that needs continual attention. I so often see parents treating this relationship as though it has an autopilot. If relationship has an autopilot option, it is set for
self-destruct
. Be intentional in your parenting. Even though teens seem to resist instruction, there are daily opportunities to encourage and to lead by example.
As teens get older they seem less interested in the opinion of mom and dad and more interested in the opinion of their peers. This is to be expected. They have heard the values of mom and dad preached for 13 or more years and know them better than parents suppose. Although they tend to challenge authority, by the time they have reached their teens, young people actually do think a lot like their parents. When they approach this point of early adulthood, it's time for parents to have some faith in the way they have raised their children, and give them some much-needed latitude.
Teens may become tired of listening to a parent's instruction, but they are never tired of watching their example. Often parents bring their teenagers to counseling hoping that I can say something to the young man or woman that will change their outlook and behavior. But it's often too late for talk. Today's world is a frightening place to be and teens today are very much aware of it. What teens need more than anything is to watch their parents modeling the virtues that teens desperately want to believe still exist: unconditional love, joy, hope, compassion and understanding, faith and loyalty. If husband and wife will have the courage and commitment to pursue these values in full view of their teenagers, these young people will follow.
COPYRIGHT©DANIEL PRYOR 2007
To learn more about Daniel Pryor MA, please
visit his website.
View complete list of archived issues >>