SPECIAL EDITION
MAY 2014
THOUGHTS ON HELL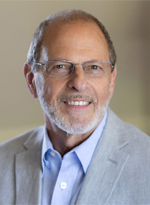 The common perception of hell is one that puzzles and troubles many people. For some, it is the main reason to dismiss Christianity altogether. In a debate that took place in 2011, Dr. William Craig faced Sam Harris over the issue of the dependence of ontological, objective human morality on the existence of a moral Transcendent, or God. Harris didn't actually get around to debating the issue at all. What he did was to expend a lot of energy and time venting his outrage and concern. Namely,that if we dare to affirm the existence of God a lot of Third World people will necessarily to hell. I have only a foggy notion of how one might construct such a distortion of biblical concepts. But it's an example of how passionately the ignorant object to what they think hell is all about - and, as with Mr. Harris, use it as a first line argument against the existence of God. Notwithstanding, even for many Christians the commonly held concept of hell presents a disturbing, theological paradox: how could a loving God even think of creating an eternal fire for those who cannot for whatever reason accept Him.
Beyond the unthinkable cruelty of a place such as hell, there are logistical difficulties with the idea of an eternal fire, a place of eternal torment. Why would God not simply cause His enemies to cease to exist; does God carry an eternal grudge that He would bother to fuel and maintain an eternal fire? What would be the purpose of eternal punishment; would it be a moral lesson for someone? Whom? The Bible says 'the soul that sins will die.' That reference to dying means something other than the expiration of the mortal body. It means that the soul is forever separated from God. The soul that is forever separated from God is what most assume will be burning in hell for eternity. But, how is the immortal soul tormented by a physical fire?
In the face of such considerations, many have adopted a softened idea that hell (if not mythological)is simply a state of mind of those separated from God for eternity. Yet many contend that the Bible, both Old and New Testaments, is emphatic that hell is a physical
lake of fire
. It seems to me that Purgatory may be another concept developed from a few scriptures and Apocalyptic books to help us deal with the harsh finality of such an inhumane measure of punishment doled out by a loving God. Another popular explanation is that of the Universalists. Universalists believe no human can be lost because only bad is separated from God, and no human is entirely bad. And so hell is a temporary chastisement, like purgatory, to further coax those who could not respond to the Spirit of God in this life. Many of the scriptures they use in support of their view have to do with the salvation of pre-cross souls who had died not having the benefit of the gospel. Eventually though, all are saved. These to me, seem to view God as a character one might find in Greek mythology, obsessed with human morality. They fail to account for what sin really is.
As I see it, there are two fundamental errors in the traditional thinking of hell. Firstly, many think and speak of God's creating hell as though God had a choice. To the contrary, I am inclined to think of heaven and hell as spatial counterparts -
what
and
where
one is, the other cannot be. As spatial counterparts, if heaven is heaven because God is there in some sense, then hell is hell because God is not there in that same sense. If God cannot be other than God, then hell cannot be other than hell. And so anything we can know about the nature of God - and that may be relatively very little - would imply some aspect of the nature of hell. It may then be not a matter of God thinking up a horrible place for those who don't want to be with Him, but rather the fact that there is no mid way between what God is and what God is not. And those who make the choice to be separated from God make the choice to be in hell - whatever that must turn out to be. By any form of argument,
in that day
, there will be no third place to be.
How, though, would this explain the seeming necessity of depicting hell as an eternal fire? This brings us to what I feel is a second fundamental error in our treatment of hell. It has to do with how we suppose those who wrote of hell were inspired and what we suppose they were inspired by. What were they working with? It also has to do with the latitude we allow for those who wrote the scripture. Should we, for example, consider the possibility that when writing about things beyond the scope of earthly experience and possibly the author's comprehension, the writers of scriptures were bound to describe themes of their inspiration in terms of the closest experience they could imagine?
Along this general line of thinking, an idea that I've been interested in for quite a few years is that of how a metaphysical reality might translate or transpose into physical terms.
Can that happen
, you might be asking. It certainly must happen. I can't think of a religion or cosmological theory that isn't predicated on the assumption that the physical universe emerged from, or is at least affected by metaphysical realities: laws of physics and probabilities for example.² Cosmologists have theorized parallel universes, where an event in one might break through the plane of another and be experienced there as 'supernatural.' An intriguing line of inquiry might begin with a question like this: If in a similar way, a three dimensional model of hell is a physical transposition of a metaphysical reality, does physical heat have a metaphysical parallel? Another way of asking the same question would be: What metaphysical reality might transpose into physical heat if it were to pass through, or be experienced within our physical dimensions of time space? To get a rough mental image, think of lighting a butane torch. You turn on the gas but can't see it until it passes through the flame of a match. Then the invisible gas becomes a visible burning gas.
The answer I have, and you may have a better one, is
resistance
. Or, you could possibly even say rebellion. We know, speaking in physical terms, heat is the product of friction. We know that friction is a product of resistance. Could spiritual resistance transpose into physical heat? Does rebellion have its natural, unavoidable consequence in the metaphysical universe, and does it all parallel resistance and its natural, unavoidable consequence (heat) in the physical universe? And, if so, are they indeed linked, transposing by law and logic between the metaphysical and physical universes or realities? If we assume for the sake of the argument that this is the case, then to describe hell as an eternal lake of fire could be a true physical description of a horrific metaphysical reality. By the same argument, while it would be incorrect to think of physical heat as being the metaphysical experience of those immortal souls that choose to resist, rebel against, be separate from God, the fact the two concepts are transpositions each of the other, physical torment in a fiery hell is a reasonable way to think physically about the metaphysical experience. And perhaps, as a math teacher used to remind his class,
a difference that makes no difference is no difference.
In conclusion, according to my mental meanderings, hell is not a place God cooked up by choice, but rather a place that necessarily exists as the antithesis of all that God is. To say it is a place "prepared" (Matthew 25:40-42) does not argue to the contrary, as its
preparation
could easily refer to something like
design by axiom.
Furthermore, the nature of hell is a natural metaphysical state resulting from resistance or rebellion.** It must then be eternal for God is eternal and therefore it makes some sense to us that what is separate from God must also now be eternal; God seems bound by self-imposed laws;
Nature
is His nature.*** Hell is described in scripture as this unimaginable heat. That seems to me to follow, accordingly, from the fact that the metaphysical dynamic effectuated by the resistant relationship between all that God is and all that He is not, must transpose into a kind of physical heat we cannot possibly imagine. Is hell a real place? By my reckoning it has to be. Is it a real physical place? It is at least, and I would think primarily, a very real metaphysical place.
Who goes to hell? The Bible states, "God is not willing that any should perish." We must have choice though. I believe it's possible for individuals to grow so cold toward God that they cannot even desire relationship with God. The scripture that speaks of hell being prepared for Satan and his angles can as well be interpreted
Satan and his messengers.
It seems to me those who find themselves in hell will be those who by virtue of their actions insist on opposing God. That would be what hell's heat, as we think of it physically, would derive from. I like the way C.S. Lewis put it (
Mere Christianity
): "In the end there will be two groups of people: those who say to God 'thy will be done,' and those to whom God says 'they will be done.'" In otherwords, Lewis believes there will be those who love God and those who hate God - no middle ground.
These are my personal thoughts concerning hell. Some will certainly point out the glaring void of scientific substance in all this musing. Some will point out the absence of sound biblical support. I'm going to leave that for others to fill in.
** The Hebrew word for
prepared
means just what the English word implies -
made ready
. Scripture, though, does not say that God Himself has prepared hell. It says that hell is prepared. This seems to leave room for speculation that those who choose hell are at least in part responsible for its preparation; those who choose to be apart from God share responsibility for the
ambiance
of their environment.
*** The philosophical problem is suggested regarding whether God would need an antithesis, a demigod, in order to exist as God even before the fall of Satan and man. Though I am not ignorant of that discussion and am aware it is suggested here, I can see no relevance to the issue I've written on. And, at any rate, when attempting to understand God (as though it were not a foolish thing to attempt in the first place) there are so many unknowns, that discussion is doomed to circularity.
1) (Luke 16; I Peter 3:18-20, 4:4-6) For discussion on I Peter passages see Excerpts from John Calvin's: Institutes of The Christian Religion, Edited by John T. McNeill, Seen 4/4/2014 at http://www.reformed.org/master/index.html? mainframe=/documents/Christ_in_hell/index.html
2) Dr. Gerald Schroeder (
The Science of God
), and Dr. Brian Greene (
Fabric of the Cosmos
), both suggest the common, elemental stuff unifying all matter may turn out to be
intelligence
.
COPYRIGHTęDaniel Pryor 2014
To learn more about Daniel Pryor MA, please
visit his website.
View complete list of archived issues >>