Volume XVI, No.2
December 2014
Trust, Forgiveness and Communion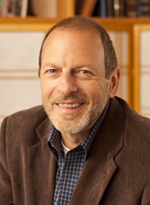 I've written on the purpose of marriage and human relationship in general. The purpose, when understood correctly, implies, explains and justifies the process - process follows purpose. Without an understanding of the purpose, the process is bound to seem unreasonable, irrelevant, unnecessarily costly. Also, many of the concepts germane to the process will doubtless be misunderstood, as we must distort them in an attempt to make them fit within our faulty perception. Three prime and poignant examples of this kind of distortion are the concepts of trust, forgiveness and communication.
These three are the most sought after, yet also the most frequently missing, in troubled relationships. In fact they are fundamental to relationship. Without them, there can be no relationship of any true meaning; certainly nothing of an intimate nature. They are, of course, essential to the purpose of relationship itself - they make us human.
In the paragraphs above I have used the word communication. In the title, however, and from here on, I will prefer the word communion. I'll explain my reason for doing so a bit further along.
The thing that sets the human apart from all other created animals is our self-awarenss; thus our awareness of others as persons and an understanding of what we share. We reflect the image of God, in a manner of speaking, by our intimacy with others, being completed in others, not wholly in ourselves.* We maintain this objective primarily in the practice of trust, forgiveness and communion. These are the essential expression of what it looks like to be other-centered rather than self-centered; to be fully human and in the image of God.
Trust, forgiveness and communion - not one of the three is a stand-alone. They must be taken together or not at all. They are mutually dependent each on the others. Without forgiveness there can be neither trust nor communion. Without trust there can be neither communion nor forgiveness. And without communion there can be neither forgiveness nor trust.
Now, that's surprising to most people. We are used to thinking of these three as entirely separate. But it has only been possible to differentiate them entirely because we have misunderstood them and twisted their meanings. In fact, to the extent that we have seen them as mutually independent, we have neither understood them nor benefited from them. Let us look at them in another light, beginning with trust.
When couples come to me for marriage counseling, it is almost as a rule only a matter of time before one or the other raises the issue of trust. When that issue comes up it is invariably presented as a long or short list of specific problem behaviors of either commission or omission. That is, things someone has done or failed to do, and that are being seen as barriers to trust. If such things were really at the core of the trust issue, the solution would be simple. One would merely go down the list, doing the things that had been reported as neglected and refraining from those things that had been reported as objectionable. The trust issue would be resolved. There would be total trust. But it doesn't work that way.
Instead, as one person goes down the list making the requested or demanded behavioral changes, the other person keeps adding to the list. Or, the behavioral changes made by this or that person are never quite good enough, never soon enough, never sincere enough, never complete enough to answer the question of trust. One person can do everything on the list and more, and the other will still say, "I don't trust him (or her)." Conversely, and ironically, I have noted that in every relationship I've ever encountered where the couple report to have a trusting relationship, each could easily make a list of things the other could never be trusted with. In the context of intimate relationship, what then does one mean when one says that he (or she) does or does not trust that other person?
Trust of any worth is not merely a confidence that other person will always do certain things and never do certain other things. No; meaningful trust, essential trust, is of a much higher order. It is about trusting the other person with yourself. Lists of dos and don'ts, whether written down or memorized, are superficial - or tertiary at best. When couples have reduced trust to a list of dos and don'ts, they are pursuing something entirely apart from the kind of trust that engenders and sustains intimacy and security. And, what's more, the dos and don'ts won't help in either case. Relying on dos and don'ts to build trust is analogous to continually doing repairs on a house in order to compensate for the fact that it has no foundation.
The substance of trust is the unreserved giving of each person to the other. We trust God not because we know exactly what He's going to do, not even because we understand and agree with everything He does. We trust God because He has given Himself to us. We trust God with ourselves, no matter what He does.
So, the essential question is: How can a man get his wife to trust him? He must give himself to her completely. Hold nothing back. Make her the center of his life. The same applies conversely and in all meaningful relationships.
Christians also know that life is to be God-centered. And so the idea presented here, that we should be centered in the other person and not in ourselves, may seem at cross purposes with that primary objective. It is not however. There is no practical way to entirely separate devotion to God from devotion to our fellow man. The two are interwoven by design. That is in a large part the message of Emmanuel, God Incarnate. As John points out,"…if we love one another God abides in us and His love is perfected in us." Jesus himself said, " …love one another as I have loved you. By this all men will know that you are my disciples." And, "Insomuch as you have done it to the least… you have done it unto me." We cannot as individuals embrace the infinite God, physically or mentally. But God has given us a means whereby we can embrace Him. It involves embracing of one another. As Paul explains, Christ has both a Head and a Body. We, the Body, are to love one another just as we love Christ Jesus. And, can we truly love one another apart from God? "Whoever abides in love abides in God and God abides in Him." As a practical matter, I have often personally found it easier to use devotion to God as an excuse not to serve others, than to use devotion to others as an excuse not to serve God. In truth, the place we get stuck is not in deciding whether to serve God or our fellowman. It's in deciding to not serve ourselves. Once dislodged from self-centeredness, service to God and fellowman seem always to fall into appropriate order. **
In an intimate relationship, if each person is centered in the other, completed in the other, then the reciprocal effect is that each feels secure in the others trust. That is what we mean by trusting one another.
Now, consider the concept of forgiveness. As with trust, in working with couples in struggling relationships, it is only a matter of time before someone raises the issue of forgiveness. One will insist the other has not forgiven, while the other will insist he or she has. If forgiveness were as simple as just saying the words, "I forgive you," I would just tell him (or her) to say those words again, just for the record. Or, better yet, write them down and mail them "certified," and then let's move on with confidence that everything is forgiven. If you ever again feel un-forgiven, just pull out the letter and read it. That would take care of the matter if forgiveness were that simple. It is not.
The essential counterpart to forgiveness, which seems key to making forgiveness as we understand it work - or, not work, as is often the case - is the need to "forget" about the offense. "Forgive and forget," we like to say. We have come to rely a great deal on that lack of recollection to make forgiveness work. Without "forgetting" the whole idea of forgiveness seems incomplete. Indeed the two must be understood as essential parts of one whole experience.
And so, let us look first at forgetting. I have no idea how long ago English speaking people began to associate the word
forget
with loss of memory, and only a guess at how the morphic came about.† Neither the prefix (for) nor the root (get) have anything remotely to do with memory. However, today, that is exactly what the word means. I think that is unfortunate, as it has robbed us of understanding and perhaps recognizing and experiencing forgiveness. We even use the word
forget
, to suggest that God can't remember if we have sinned. It may be true, and hopefully it is true, that God does not remember iniquities He has forgiven. But that is not the same thing as
forgetting
, because it has nothing to do with
getting
.
In the English language, curiously, we never find the words forgive and forget associated with their obvious literal meanings - give and receive, respectively. Rather we take their full meaning simply to be encompassed by the biblical concept of the Greek
apheimi
- meaning to let go, send away, disregard, etc. I suspect this is because Western culture is so deeply rooted in the Bible and Christianity that over time the literal English has mattered less. Nevertheless, it seems those two English words, forgive and forget, when taken literally actually capture something deeper and more fundamental to our needed experience than that of merely disregarding an offense. It would no doubt be helpful to understand the full Greek experience of
aphiemi
. That might explain how the English came to associate it with giving and receiving. Experientially, we are seeking something more meaningful, something more personal, something more spiritual than disregard of an offense. We are seeking assurance, belonging, reconciliation, wholeness and such. Why does God
aphiemi
our sins, put our sins far from Him and remember them no more? It is because giving and receiving matter so much more than the offense. That is what the English words have captured.
Forgiving and forgetting, if we look at the words themselves, have a reciprocal association and one that is naturally implied as a constant in the context of intimate relationship. Apart from the shared prefix, the association is one of exchange: giving and receiving. The prefix
for
is all about how the offense is dealt with. It is overlooked,
apheimi
. (See † below) With the prefix set aside, the remaining words give and get are clearly mutually contingent. They naturally depend each on the other for meaning, and cannot really have meaning otherwise.
Considering forgiving and forgetting (for-receiving) in this way, something of a logical process begins to emerge. If one will not receive, the other cannot fully give. If one is able to give, it must be that the other is receiving. In order to give one must also receive. In order to receive one must also give. What are we giving and receiving? We are giving ourselves and receiving one another. There is nothing remarkable about this exchange. It is exactly what you would expect in any close relationship. What we might find remarkable is that this intimate exchange can go on in spite of a disagreement. All that is required is that we overlook the disagreement and continue the exchange. But if the exchange is not there to begin with, then it doesn't matter how we try to overlook the disagreement. There can be no experience of forgiving and "forgetting" if we lack the fundamental context of giving and receiving to begin with.
We've each one, at one time or other, heard the words "I forgive you." But when did you ever feel forgiven? You only ever felt forgiven when the other person was giving of himself or herself to you. The feeling of forgiveness can only exist in the environment of a relationship of giving and receiving. When and why do we feel forgiven by God? If you sin against God, you ask His forgiveness and you know in your head that He has forgiven you. But when do you feel it in your heart? Only when you are in intimate relationship with Him; only when you are giving yourself and receiving Him and vice versa. That's what the giving and getting is all about.
Certainly, if we follow this reasoning we can see that disagreements will eventually be lost to the memory; they simply will not matter. And so there is some correlation between forgiving, forgetting and lack of recall. In fact, a lot of offenses will never even register at all. I can't count the times in a day when there arises some tiny ripple between my wife and I: she bumps my arm while I'm serving the soup. These are meaningless. They go virtually unnoticed. Yet they are, in fact, times of forgiveness and forgetfulness. Our relationship is one of forgiveness and forgetfulness. We are constantly given to one another and received by one another - at least, that is our working model.
"How can we bring forgiveness and forgetfulness into our relationship?" Start giving all of yourself, and receiving all of the other person. And, if something happens, just keep giving and receiving. Someone might ask, "What if the other person takes advantage?" That won't happen, will it? Not if that person is giving all of him or herself. In the first place, though, the process always starts with one person - yourself. Then, to sustain the process takes total commitment to one another. As I said, trust, forgiveness and communion all come as a package. So, let's now consider communion. Without communion there will be no forgiveness, no forgetfulness, no trust. What is communion?
Communion
is not a word that clients use when presenting the problems in their relationship. The word they use is communication. But what they are really after, whether they realize it or not, is communion. Certainly there are many times in the course of a day when the simple exchange of data is necessary and adequate. However, when people complain they cannot communicate, they're not just concerned with the exchange of data. They're concerned with feeling heard, feeling understood, feeling valued. Even people who don't care deeply for one another will find a way to exchange data, if it is in their best interest. We do it all of the time in the business world. Intimate relationships demand more.
One couple had gone to a therapist for help with communication. They sat in his office for an hour arguing back and forth about anything and everything, as if to convince the therapist that, indeed, they could not communicate at all. When the therapist finally called an end to that first session, he realized he had not calculated the fee, which was income-based. So, he asked if they had any idea what their combined income would be. Almost without speaking a word, they looked at one another and quickly agreed on a figure ( a figure that in fact seemed a bit low for their stated vocations). Astonished, the therapist sat back in his chair. "You're communicating now," he said.
Exchange of data is not entirely what communication is about, not in intimate relationships. Communication in intimate relationships is about exchange of persons; the giving and receiving of one another. It is about shared being. In a word,
communion
. In shared being, or communion, the data is secondary, like the dos and don'ts of trust, and the mere formality of speaking the words "I forgive you." Communion consists of what lies beneath the exchange of data.
It is communion that allows communication to go on when the topic is painful and the words are awkward. It is communion that gives permission for a mother or father to correct her or his child without leaving scars of emotional abuse. It is communion that allows a couple to argue, heal and grow closer. It is communion that makes misunderstanding and miscommunication okay after all.
Communion doesn't always need words. Words are merely vehicles that carry thoughts and emotions. In fact, thoughts and emotions are always much more complex than the words we have devised to carry them. Communion understands the emotions and thoughts much more completely and correctly than words can express them.
Communion is what happens when two people let down their defenses, give of themselves and receive of one another. This can happen in silence. Even over great distances, each can be in the other's trust; there can be giving and receiving; there can be communion. They can share being in thought, in prayer. Each can be centered in the other, no matter how far they are apart. A thought can become a verbal exchange or a written exchange - "Thinking of you." But that need not always be the case.
A woman, an only child, lost her most beloved mother and father in the span of two months time. She slipped into deep depression and sought professional help as a last resort. In due course, it occurred to the therapist that his woman's husband was somehow absent from her in this time of great emotional need. She said that she felt she was grieving all alone. She would go to work and feel incredibly isolated in her pain. It seemed obvious to the therapist, that if she had lost so much, it was a time for her husband to step up and fill the void. "Why," the therapist wondered, "did her husband not call her or text her during the day?" The question was raised and it came down to this: her husband didn't know exactly where she worked, what she did at work, or how to contact her at work. That being the case, he could have no concrete mental idea of her during her work day. How then could she be in his thoughts? How could he be given to her, how could she receive him? How could she feel safe in his trust? She could never be confident that he was thinking of her at any moment during the work day; how would he even imagine her if he had no clear idea of where she was or what she was doing? She was indeed alone. What a difference it would make if this couple were in the practice of sharing being, of giving and receiving of one another, of being in each the other's trust.
Communion is all about being centered in the other person, living for the other person's good. When this is the reality of the relationship, we don't have to talk about it. We know. We can sense shared being. We can sense that we are received and the other is given. We can sense that we are safely in the trust of the other. Problems can arise, disappointments occur, disagreements come about, but trust never wavers, there is a constant exchange of being - forgiveness and forgetfulness.
In summary, once we understand that the purpose of intimate relationship is to make us fully human, and once we realize the nature of intimate relationship must then be one of trust, forgiveness and communion, our understanding of trust, forgiveness and communion must make sense in that context. At that point three things are clear: they must be taken together or not at all; they all work by being other-centered instead of self-centered; and they function in a way that renders the details of much less importance; "Love covers a multitude of sins." 1 Peter 4:8
* Colossians 2:9-10 "For in Him dwells all the fullness of the Godhead bodily; and you are complete in Him, who is the head of all principality and power."
This passage states that we are complete in Christ Jesus. That may seem to go against the point I'm making, that the individual self is completed in other persons. But notice Paul does not imply that I am complete, or you (singular) are complete, or each one is complete. He writes to a body of believers, "you are complete…." Furthermore, we are complete " in Him who is the head… " Paul is speaking of believers together, as a body, fitly joined together. This, as with much of what Paul has to say about the Body of Christ, implies the need each individual has of the other. It is the body of Christ together, that is competed in Christ. I would also point to the Genesis 1 and 2 accounts of the creation of man, where Moses is emphatic about the need of each for the other. We were created to be in harmony with one another.
** 1 John 4:12, John 13:35, Matthew 25:40
† Researching the etiology of the words
forgive
or
forgiven
, one tends to find a lot of material on the meaning of the root "give" (for example, from old English
giehfan
- to give). We know what it means to give. What of the prefix "for"? Word Detective.com (http://www.word-detective.com/2007/12/forgive/comment-page-1/#comment-79931) has a number of comments and leads that assume thetraditionally acceted meaning of the word forgie - basically to blot out an offense. Also the Greek lexicon has the Greek
Aphiemi
rendered as the English
forgive
, with the meaning of sending away, doing away with, releasing, untying and things of that nature. These embrace the idea of the cancellation of the debt; perhaps a limited concept of atonement. However, it again merely assumes that
aphiemi
and
forgive
mean the same thing and does not answer the question as to why the English associate
aphiemi
(send away) with giving. One explanation I found held that the prefix
for
actually means "completely." Thus, to forgive is to give completely. But this entirely ignores the fact that an offense has been committed, and therefore the association with the Greek
aphiemi
is lost.
I cannot recall where I came across my explanation of the prefix
for
- that is (roughly), associated with the shape of arc line, like the flight path of a cannon ball or golf ball necessary to overcome some obstacle. Someone also suggested
for
means
as before
. Thus, to forgive is to give as before. This, practically speaking, is no different from what I am saying here. And, I believe this idea captures the truest meaning of the biblical concept of forgiveness. Once this is understood, light is shed on what also must contextually be intended by the word "forget." And now also the words, "Father, forgive them for they know not what they do." take on a more wonderful meaning. Christ is asking the Father not only to cancel the debt, but more importantly, to give Himself.
COPYRIGHT©DANIEL PRYOR 2014
Read past issues of CCF