Volume XIII, No. 2
December 2011
An Unlikely Key to Successful Marriage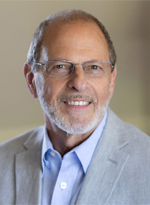 If you were asked to list all the basic essentials you could think of for any life process,
vulnerability
would probably not be on your list. Ironically, vulnerability is the essential constant of every life process you might imagine. In a high school or college science class you doubtless heard terms like flexibility, permeability, weak force. These terms, and others like them, represent what is generally seen as the unlikely key to basic life processes ranging from the sharing of electrons at the subatomic level, to germination, fertilization and so on; the list is virtually endless. And, all such terms bespeak a type of vulnerability.
This is a pattern that seems evident from the bottom up, from the atom to the Adam. It is understood, of course, that a process is always a relational process. Nothing can undergo process in total isolation because process requires exchange. And yet, the last thing people might consider when entering into an intimate relationship such as marriage, is that the process and growth of a healthy relationship requires constant vulnerability. This should be obvious to us when we look at the many visible life processes all around us in nature. Yet it comes as a total surprise, even a disappointment, to so many who are struggling to find meaning and fulfillment in marriage.
This principle is taught clearly and emphatically in both the Old and the New Testament. In the Old testament, Adam and Eve were created naked - vulnerable. And time and again, God required his people to come to Him stripped of personal accomplishment, wealth, power, position. In the New Testament, Jesus said that one must enter the Kingdom as a little child. Paul wrote that in our weakness God is
made strong
. Perhaps the two most poignant examples are, first, that of Jesus giving Himself in exchange for the salvation of mankind; He was as a
lamb
. Second, surprisingly, is the example of creation itself, which sets the precedent of this pattern: strength out of weakness, life out of death.
Creation was abdication
implies that God paid an unimaginably heavy price to create the universe, much like a God-sized birth process, a
tzimtzum
.* I know that some Christians find this idea objectionable. For myself it helps explain why life does appear to emerge from death. It helps explain why conception and labor has always been the process of procreation. It helps explain why only the death of Jesus could bring about eternal life. And it helps explain why vulnerability is absolutely essential for any life process.
The biblical goal of marriage is that husband and wife become one. This, of course, is not about sex. It's about two individuals laying aside his and her respective egos, pride and self-interests, and coming together in harmony. "Let us make man in Our image" (Genesis 1:26). I believe a proper paraphrase would be something like this:
Let Us make man as an us
. Paul lays out a basic plan of action (Ephesians 5): Husband, love your wife as Christ loves the church, i.e., give up your life. Wife, obey your husband as you would the Lord. Clearly, both husband and wife are commanded to invest exactly the same thing: complete surrender. How few couples even comprehend this, let alone attempt it?
For those courageous couples who are in earnest about making their marriage all that it can be, who understand you must die before you can live, I have a couple of suggestions to help them get started and keep them on track. Rich communication is quite natural in a good relationship. It is also something that helps to form and then to maintain a good relationship. Not surprisingly, vulnerability is the foundation of good communication. If husband and wife are not vulnerable, they cannot communicate. I have a two-part article on communication (see links in the
Archives
). This is good introductory material regarding the tools and process of communication. I would suggest this as a starting point. Remember that the need and desire to communicate are associated with the need and desire for communion and community. These are all interdependent and all depend equally on vulnerability.
Another suggestion is a simple means of measuring your progress. Find a way (Post-it, memo, bookmarker) to remind yourself to daily ask these questions: In terms of pride, ego, selfishness, what did my relationship cost me today? In what specific ways can I (did I) gladly lay down my life for my spouse today?
* Dr. Gerald L. Schroeder,
The Hidden Face of God
; Also
The Science of God
COPYRIGHT©DANIEL PRYOR 2011
To learn more about Daniel Pryor MA, please
visit his website.
View complete list of archived issues >>