Special Edition
March 2012
Evolutionary Psychology's Nemesis: "Why?"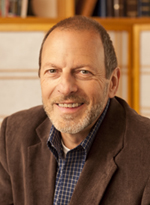 Evolutionary psychology is a reductionist view of human emotional phenomena. I know reductionism worries most Christians.
EP
attempts to explain the complexity of human emotion, behavior, even moral values as emerging most recently from lower forms of animal life and ultimately from matter itself, by means of scientifically observable processes including genetics, and chemical and subatomic processes that underlie genetics. Many evolutionary psychologists whittle away at meaningful reality in hope of explaining life as nothing more than random chance, where God is irrelevant, unnecessary, non-existent. This they pursue, mind you, having not yet defined what
God
is.
The termite in their totem pole, if I may coin a phrase, is the annoying human habit of asking
why
. A famous cosmological question has often been repeated: Why is there something rather than nothing? Atheists are now attempting to dismiss this
why
question as the last resort of 'desperate Christians who have found all their defenses failing.' Atheists' current most popular answer to the cosmological question is that
something is more stable than nothing
. So, naturally, something would occur to displace nothing. Apart from the rather curious fact that they have somehow brought "something" into the equation from somewhere, note the words "stable" and "naturally." Apparently nature and laws of stability are allowed to pre-exist "nothing." So it goes, that no matter what phenomena atheists point to,
as a last resort
, (Rule 110 or the Principle of Fecundity, as examples) these phenomena will necessarily rely upon pre-existing or inexplicably immanent laws. There will never be a way around that.
Nature
is the nature
of something
, something that many peoples have come to know as
God
.
I recently read the Times magazine
God vs. Science
debate between Richard Dawkins, atheist and author of
The God Gene
, and Francis Collins, author of
The Language of God
, and leading geneticist and long time head of the Human Genome Project.&sup1 Though Francis Collins is more than a match for Richard Dawkins, I didn't feel he always did a good job of handling Dawkins's logic. That could have been due to the limits of the venue. Dawkins seemed to want to define terms to suit himself and then back Collins into a corner of
either or
, and Collins seemed too often willing to go there. For example, Dawkins used the term
miracle
as being synonymous with absolutely impossible. Collin's response was more or less that God could arrange the impossible: "God made the laws why could He not break them?" I would have preferred a very different tack. I don't believe God has to break His laws to astound we mortals.&sup2
Dawkins would say of Collins's response that it was unscientific. Unfortunate; because there are in fact a number of very good scientific responses. Hugh Ross (
More Than a Theory
, Ross) has done some work in this regard, suggesting consideration of additional dimensions of time and space that move generally unnoticed through our experience, perhaps in the way ultra violet rays do, effectuating phenomena, which, when experienced, would seem like miracles. Ross suggests that these other dimensions would be essential in the infinite God, and as much His nature as are the dimensions of our limited experience. John Polkinghorne also has done good work here (See any of his books). In other words, miracles are not violations of laws, but applications of laws we don't comprehend unless they break through or transpose into dimensions of our experience, appearing then as aberrations. The idea of additional dimensions is the sort of thing every serious scientist must accept. Read
The Elegant Universe
(DVD series was also featured on PBS television) or
The Fabric of the Cosmos
by Brian Greene, or perhaps
Universes
by John Leslie.
More on the subject of EP, one point that was repeatedly raised in the debate, was that of the origins of moral conviction. Dawkins spoke of a
likely
chain of events, having to do with man's drive to procreate his genes, that could provide a "plausible" account of our sense of moral duty.&sup3 Though Dawkins insists that such an explanation eliminates the need for an orchestrating moral
God
, it all sounds much like a faith statement to me. You can read the debate and draw your own conclusion. For Dawkins, as for evolutionary psychologists, the need to survive answers the question of the origin of moral conscience. For Collins, and we of the faith, it really doesn't do that at all. It merely kicks the can down the road a ways. To say that moral law came in tow with the laws of survival and procreation doesn't answer the question of where these laws all came from. It does suggest they all came from the same place. Nevertheless, assuming for the sake of argument that altruistic behavior was found to emerge through an evolutionary process, the question could be asked
why
? I want to pick up on that whole bent toward a particular form of inquiry, so highly developed in the human.
Why
Why?
Even according to the theory of evolution, mankind is remarkably distinct from his closest neighbor. Many of our distinguishing human traits might be explained as having emerged from similar traits in lower animals. Evolutionary psychologists want emergence to explain the final problem, which is that of human ethics, our sense of good and evil. The
devil
in the thing, for the evolutionist and the atheist, is that evolution would not constitute any sort of final answer. It would rather be like one more link in an infinite chain leading somewhere. We have an annoying propensity to find yet another problem. One answered question simply means further questions will now be discovered. Even if this propensity could be seen as having emerged from simple curiosity in lower animals, and even if it could be explained as an
essential mechanism
for survival, it would only raise again the eternal question of why. I don't think this question could ever go away because it is self-regenerating.
4
Would it end with, as Stephen Hawking suggests,
a complete description of the universe we live in
? History has suggested that won't work. We have had what we thought were complete descriptions of our universe. We thought we had it with Aristotle. We thought we had it with Newton. What we have now are mathematical projections based on assumed truths.
Epistemology
we call it, from the Greek root
pistos
, which corresponds to the English
faith
.
Cramming all the cosmological loose ends in a closet labeled
Evolution
is only a very temporary reprieve, if truly a reprieve at all. The question of why continues to knock at the door. Why would an evolutionary process progress until it evolved a creature that cannot be satisfied, cannot be fulfilled apart from wonder and exploration? Why reach forward beyond what is evident? To survive? Animals survive very well with much less curiosity. So, why keep asking why? Why are we humans so mystified by our existence and so utterly obsessed to find the explanation? I just can't help thinking we are on a journey toward an intended destination. John Polkinghorne (and others) has suggested that if curiosity is an essential mechanism for safety and survival, then man's innate sense that he lives in the presence of an Unseen, All Powerful, or what C. S. Lewis calls
dread of the numinous
(
The Problem of Pain
), should not be taken lightly. It responds to a highly developed sense of awareness that has enabled mankind to survive and outlast other species. Humanist Freeman Dyson, renowned physicist and winner of the Templeton Prize, said 'the universe seemed to know we were coming.' In other words, perhaps, the universe was waiting for a creature to understand it, to contemplate it, to measure it. Apart from what anyone might feel the answers are, why the questions? Why
why
?
Many believe we do indeed have a preordained, purposeful destiny. Support for that belief would only be amplified by the history of how we got here, how we became aware, and how our moral conscience and emotions now play such a critical role in keeping us human, keeping us in touch with one another, and above all, in tune with our Creator.
1) Time Magazine, God VS. Science 11/05/2006 http:www.time.com/time/magazine/article/0,9171,1555132-9,00.html
2) The need to keep God external to nature - and I don't believe for a moment that is Dr. Collins platform - is understandable. For Christians it steers clear of pantheism and it allows us to disregard apparent challenges to our faith that continually arise as science marches along on a seemingly contrary path. The God outside of nature can do anything He likes. If this raises the
problem of pain
, we reply, 'Who are we to question God?' or, 'His ways are above our understanding,' or something like that. And these must all be valid if God is infinite. However, that doesn't mean
if God then not logic
. For atheists it is advantageous to keep God out of nature because it makes it easier to argue for a Godless universe, as science continues to explain the inexplicable and fill in the gaps we have all pushed God into, as if finding the world to be round due to cosmic forces somehow proved the nonexistence of God. And by the way, we have Christians to thank for modern science. Nevertheless, although this seems to be the way the warring factions want the battle line drawn, it is childish and I believe a great enemy of truth. Atheists, materialists, reductionists are excited about the ability of
Rule 110
or the
fecundity principle
to rule God out. What "god" are they ruling out? Certainly not the one they keep referring to as an
unknown intelligence
(ibid 1). Viewing psychological and emotional functions as complex binomial patterns can only raise the question of why binomials are an organizing function. To quip, "that's just the way things turned out" and then accuse Christians of providing a limp explanation, or deferring to miracles, is really the pot calling the kettle black.
3) I find this answer incomplete. Many carnivorous animals have always cannibalized their weaker young to feed the more healthy, promoting their species' DNA. Humans find this morally wrong, not for lower animals, but for humans. Why? Also Collins points out that if, as Richards holds, "natural selection operates on the individual, not on a group, then why would the individual risk his own DNA doing something selfless to help somebody in a way that might diminish his chance of reproducing?"
4) Some might jump on this idea of self-regeneration as the explanation for the question of why: once that question is in the system it repeats itself almost as a dysfunction of conditioning. However, in the first place, the benefit of a thing never explains its existence, as biologists always like to imagine it does. Natural selection may explain the size of a wing, but it can't explain the origin of the idea and potentiality of wings in the first place. Somehow the satisfactory explanation for the existence of any working system must be transcendent of the system itself.
Suggested reading:
In addition to the books of Francis Collins (
The Language of God
) I would recommend the books by Gerald Schroeder (
The Science of God
and
The Hidden Face of God
) Also highly recommend John Polkinghorne, for the searching mind. He has well over 20 books in print. You might like to begin either with
Science and Theology
or
The Faith of a Physicist
. Polkinghorne presents a solid foundation firstly for embracing all of science on the condition that it is also faith, as the term
epistemology
suggests and secondly, that the God of love cannot be restricted from the natural processes of His creation, confined to the inexplicable, or the
gaps
, as many believers and non-believers currently suppose. As Paul wrote, "All that is (can be) known (deduced) of God is clearly seen in what He has made. Even His eternal power and Godhead." Romans 1 (parentheses added)
Also the books of John V. Taylor go very well with those of Polkinghorne, or just on their own. Taylor's books are out of print, but can be found, even new, through online used book venders. Taylor's books are a warm, illuminating exploration of the God who loves from within His creation, and who loves us each from within in all aspects of our daily lives.
The Incarnate God, The Easter God, The Christlike God, The Go-Between God
.
Of course I have quoted C.S. Lewis.
Mere Christianity, The Case for Christianity, The Problem of Pain, Miracles
. These are all must-read books for Christians today.
COPYRIGHT © Daniel Pryor 2012
To learn more about Daniel Pryor MA, please
visit his website.
View complete list of archived issues >>