Volume II, No. 6
June 2000
Romance or Love?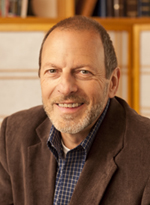 In counseling Christian couples and individuals, I find that one of the most difficult transitions for couples to make is from a perspective based in western romance to one based in genuine love; the biblical term is the Greek word
agape
.
Few Christian couples today are familiar with the history of western romance or consider the prominent role the 18th century Romantic Movement played in shaping our concept of marriage and western Christianity.
Romanticism
, as the movement is known, was a cultural revolution that sought to challenge authority, rationality, order and restraint. Upon its introduction in Europe, the ratio of illegitimate births quickly rose from negligible to one in three. Suicide and mental illness also became common during and following the dawn of the romantic age. Today, the deep roots of romanticism are manifested in failing marriages and failing faith. Building our lives on a doctrine so fundamentally opposed to scripture would explain why so many struggle with faith and commitment.
The exaltation of the rights and desires of the individual above the rules and concerns of the community was a main theme of the Romantic Movement. However, this theme can be found earlier in history than 1700 AD. Everyone knows that once the marriage knot is tied, the sexual fires begin to cool. This phenomenon was also noted in early clerical writings on the topic of romantic love (c.1100). It was taught and accepted that romance was the pursuit of, or desire for, that which one could not possess. Thus, once "love" was sexually consummated, romance died. Romance could therefore never exist within the marriage relationship. Our word courtship derives from the hotel courtyards constructed in southern Europe in the early 13th century and designed to facilitate extra marital meetings,
romantic
meetings. Clearly, the desires and unbridled passions of the individual were of greater importance to the romantics than was the institution of marriage.
In fact, we can find this theme even earlier in history. If for the purpose of our argument we accept the above definition of romance, "the pursuit of that which one cannot possess," we can see that romance is the core of a western humanistic society and also that it is just self-centeredness with a fancy name. Itís simply what biblical writers repeatedly refer to as the sinful nature.
Emotional and physical attraction is indeed a part of marriage. However, most couples that wind up in counseling believe that thing called
romance
must also be a primary foundational block of their relationship. The problem is that as we explore their definition of romance we find it is often very much like greed. In other words, they are not so much attracted to and appreciative of the other person in the relationship, but rather they are enchanted by the pursuit that other person represents. If I suggest that according to scripture,
agape
, or service, is to be the primary foundational component of marriage, they cringe. But
agape
is the love that men are commanded to demonstrate for their wives. Likewise, wives are to serve their husbands.
In very much the same way, we as individuals continue to struggle with the fact that Christianity is a life of service. We are constantly in pursuit of that which we cannot possess; recognition, control, power, comfort, security, position, in a word, immortality. This romantic concept of Christianity puts the individual at the center of the universe. Again, it is our basic sinful nature. For this reason Christ has declared, "If any man would be my disciple, let him deny himself, and take up his cross and follow me." Where can we find evidence of our faith toward God? "Faith works by
agape
," not by romance.
The temptation is to run from partner to partner, or program to program looking for a romantic solution. But the characteristics of a rewarding, long-term relationship - gentleness, mercy, truthfulness, long suffering, compassion, loving kindness, faithfulness, etc., (And, incidentally these collectively are what Bible scholars refer to as the
commutable glory of God
, the nature God has ordained must characterize his people.) - these are not a romantic pursuit but rather a life of sacrifice and service. From this lifestyle emerges our only hope for the kind of satisfaction, the "romance," that all couples really desire to find in marriage.
COPYRIGHT©DANIEL PRYOR 2000
To learn more about Daniel Pryor MA, please
visit his website.
View complete list of archived issues >>